Tony Elumelo Foundation hosts 1000 African entrepreneurs in Lagos this month
The TEF Entrepreneurs Forum will host 1000 beneficiaries of the foundation's $100 million entrepreneurship scheme in Lagos, Nigeria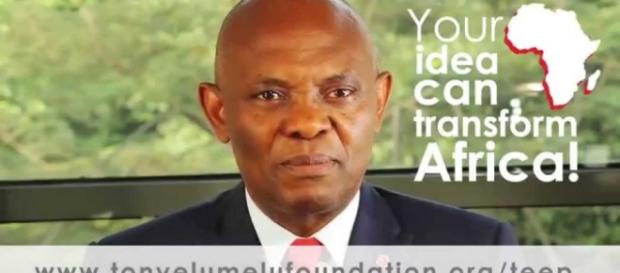 The Tony Elumelo Foundation will hold the second edition of the TEF Entrepreneurs Forum in Lagos, Nigeria this month. It will bring together the second batch of 1000 entrepreneurs from 54 African countries that have benefited from the foundation's $100 million flagship entrepreneurship program.
Fast track continent growth
The forum is the largest annual get-together where young African entrepreneurs are brought together with business leaders, policy makers and successful entrepreneurs. The Foundation describes the forum as a platform for participants to create and strengthen partnerships, share insights and come up with ideas that would fast-track the growth of the continent.
We gathered from the foundation that this year's edition will feature learning sessions on diverse topics. It is also expected to be animated by exhibitions and displays by businessmen from across the African continent. Third party service providers for small and medium size enterprises (SMEs) will also feature among the key players at the forum,we gathered.  
About the $100 million program
The forum is part of the Tony Elumelu Foundation Entrepreneurship Programme which the Tony Elumelu Foundation launched at the end of 2014. The program aims at selecting, mentoring, training and empowering 10,000 young African entrepreneurs over a period of 10 years and by so doing create one million jobs in Africa and generate circa $10 billion revenue for the continent within this period.
It is named after the Founder of the non-profit organisation, Tony O Elumelu.
He is Forbes"31st richest African millionaires and owns a "controlling interests in Transcorp, a publicly traded Nigerian conglomerate with interests in hospitality, agriculture, oil production and power generation." The company was merged with the United Bank of Africa in 2005; which now has branches in 20 African countries, and subsidiaries in the US and UK.
He is one of those who share the school of thought that Africa is rising and the proponent of the concept of Africapitalism - an economic philosophy which holds that the continent's private sector has the potential to transform the continent through long-term investments.
Click to read more
and watch the video
or