The poor children of South Africa
Poverty in South Africa affects not only adults, but most of all the future of our nation - the children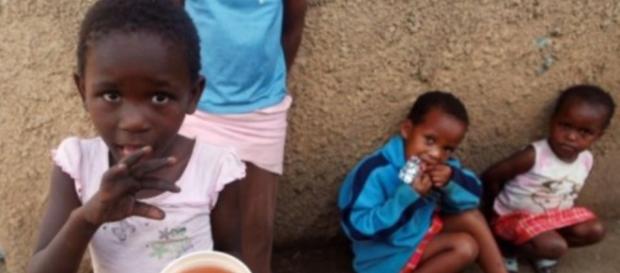 It is not only America facing problems with child poverty. Unemployed adults and poor children - this is present all over South Africa, and the situation is getting worse. A joint publication between the Children's Institute at the University of Cape Town and the Department of Planning, Monitoring and Evaluation in the Presidency provides information measuring the progress of Early Childhood Development (ECD,) service delivery across multiple government departments, including health, Education and social development, focused mainly on children from birth to age six years.
Most children in South Africa live in poverty
Apparently, almost 63 percent of young South African children do live in poverty.
This was the findings of the above-mentioned study published in the South African Early Childhood Review. This study found that approximately four million young South African children are victims of poverty.
Unemployment rates in South Africa are sky high and basic education is not free. Many parents struggle to provide necessary food like pap (maize porridge) and bread to their kids and few can afford to pay for education which is so expensive.
Education and necessary skills
Creating free education, equipping children with life skills, such as planting vegetables, writing and typing, sewing and cooking, would create entrepreneurs for the future. In a country where it is so hard to find a job, the future "working" generation of South Africa should be educated from childhood with the necessary skills to be self-efficient and proficient.
Public feedback helps
What is your take on education and poverty? What should South Africans do for each other, if the government is maybe not doing or cannot do enough? With churches and non-profit organizations already not being able to do it all, how can we as individuals help? How can you create opportunities around you, if you yourself are also struggling to make ends meet?
Please feel free to add your comments and suggestions below this article.
Click to read more
and watch the video
or