Thailand's King, worlds Longest serving monarch dies peacefully at age 88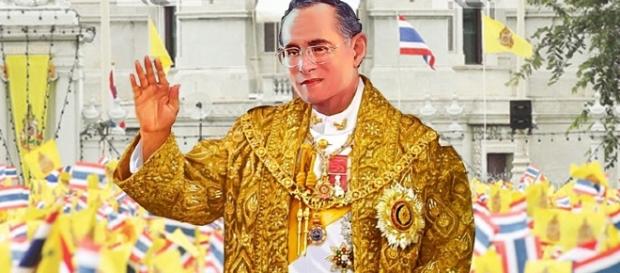 The world's longest serving monarch and Thailand's only fount of stability has died peacefully at age 88 due to illness. Large crowds gathered outside of Bangkok's Siriraj Hospital where it was announced that at 3:52pm (local time) on the 13th October, the King had passed away. Thailand's King Bhumibol had spent the better part of 10 years in ailing health, withdrawing from public life significantly.
A Nations Grief
The news of the kings death was followed with public outpourings of grief and a prompt response by the current Thai government that a one year period of mourning, as well as a 30 day moratorium on state events will follow the death of the nations beloved King.
Most people in Thailand have never known another king other than Bhumibol. In a country that is no stranger to rapidly changing governments and regimes, the King was the one great constant in Thai public life and one on whom millions looked to for guidance in troubled times.
The Foundation of a Nation in Turmoil
Having reigned over Thailand for 70 years, his life has been anything but peaceful. King Bhumibol Adulyadej, Rama IX as he is regally known, ascended to the Thai throne at 18 years old after his brother Ananda Mahidol Rama VIII, the then King of Thailand had been found shot dead in his bedroom in the Boromphiman Throne Hall. The next 70 years would prove to be incredibly tumultuous and unstable for Thailand as Bhumibol oversaw 30 Prime Ministers, 10 coup d'états, 5 attempted coups, 17 charters and constitutions and more years under military dictatorship than years when the government was free.
Despite all of this political unrest, each successive government and dictatorship held great reverence for their king and he was greatly loved and respected by all of his countrymen. With the passing of King Bhumibol, Queen Elizabeth II of the United Kingdom and the Commonwealth Realms now succeeds him as the worlds longest serving living monarch.
The Future for Thailand
The crown will now pass to Bhumibols eldest son, Crown Prince Vajiralongkorn. But in a country that has been mired with so much instability and being no stranger to assassinating her own monarchs, the future seems uncertain for Thailand and her new King. The reality is that Crown Prince Vajiralongkorn does not command the same reverence and respect as his father before him. Causing some to fear for troubled times ahead.
Crown Prince Vajiralongkorn has asked the Thai Prime Minister Prayut Chan-o-cha to delay his proclamation as king, for he wishes to have time to mourn the loss of his father. For the time being, Thailand remains in mourning and for the first time in 70 years, without a king.
Click to read more
and watch the video
or