Taxi vs Uber: European Government member requests personal protection
Rate this title
A member of current Portuguese cabinet has now reinforced security measures, after receiving threats from taxi drivers.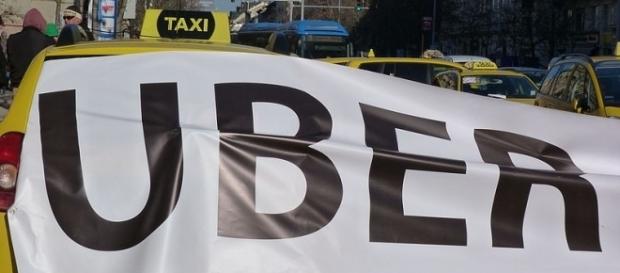 The Taxi vs Uber war delivers a new episode, and the news is coming from Portugal. A member of the Portuguese government has reinforced his personal security, after receiving threats on the internet, from alleged taxi drivers. Jose Mendes, the Portuguese politician, played a major role in the recent Uber and Cabify legalization process. This followed also reports from the Portuguese intelligence services, the SIS, regarding the level of credibility posed by these threats. The taxi drivers have been demanding the complete shutdown of the mobility app services across the country, or at least some sort of equalizing conditions, against what they see as illegal competition.
However, until now the Portuguese government did not take any measures to block Uber or stop its operations, even after some decisions by the Portuguese courts stating that the mobility giant was somewhat beyond legality. Extending this Taxi vs Uber war, Cabify joined the quarrel and started operating in Lisbon, the Portuguese capital, in May.
Head of Taxis Guild makes statements about violence
As in several other countries, the taxi drivers in Portugal are reacting agressively against Uber and new competitors alike. The sector is facing the same issues regarding poor customer service that are affecting taxis throughout the world; stories of taxi drivers fooling tourists that just arrived to the Lisbon airport, with fares bigger than the regulated prices, are not uncommon.
There also stories about some incidents between taxi drivers and Uber employees, the latter being forced to flee from threats.
The danger of violence is acknowledged by Florencio Almeida, leader of the taxis guild of the nation. In a video taped in 2015, while speaking to a Portuguese national TV station, he said that "if the police do nothing, someone will kick their butts, that's what we are going to do, for sure."
In spite of being a clear threat, he was not investigated by the Portuguese prosecutors. Lately, Almeida has eased his comments; this Friday (7), he said to the news that he did not want to see violence between taxi drivers and Ubers, but he could not guarantee that there would be none.
High risk situation
Government member Jose Mendes has seen his family's pictures shared on social media, along with insults and several threats. Now, he is permanently protected by a special police unit, showing itself, in order to discourage potential attackers. The Taxi vs Uber war will meet a new episode next Monday (10); the taxi drivers will make a protest in Lisbon against the new legislation that regulates Uber and Cabify operations, allowing the companies and its employees to work in Portugal.
Click to read more
and watch the video
or