New Zealand Police extend helping hand instead of handcuffs to meth users
Rate this title
New Zealand has a meth user problem of epic proportions; Police try a new tactic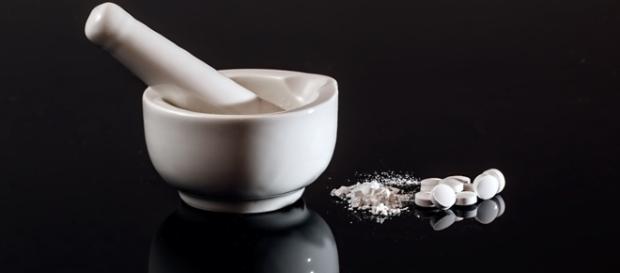 New Zealand has such a huge meth problem that it has been described as an epic epidemic and leading news outlet "Stuff" reported that it is more common at the top of the South Island than cannabis use. The New Zealand Police force has long operated more as a public service facility focused on community issues, rather than a force that uses force all the time to maintain law and order. They have come up with a new tactic to the meth problem in the country by extending a helping hand to meth users rather than a pair of handcuffs and a stretch in the lock-up. 
Police send helpful text messages
Vice Media Australia, reported that the Police in Auckland, NZ are sending known meth users text messages asking the meth users if they could use a helping hand with their addiction.
The Text message said, "Please be assured you will not be prosecuted," and offered them three ways they could be helped. They were directed to contact a Police Detective directly, or notified about how to contact the Drug and Alcohol services or call into a helpline.
A good response by users Police say
According to the Police, of 140 text messages sent to drug users who had been identified through drug busts and informants, twenty people have so far responded by contacting the Police directly. Numbers of people who contacted the helpline and the Drug and Alcohol authorities have not yet been released. Melissa Davies write in her Newshub New Zealand post that Mark Cowan, a former meth user who was counselled for his addition and now works as a counselor himself, said that when he heard about it, he advised friends who use meth to take the "opportunity" to call the Police.
In a statement Det. Snr Sgt Brown said that they will deal with the people on a case by case basis. While the texts are not a get out of jail free card, the Police will be monitoring the situation. Already they feel that they have had a good response. Vice AU reported that the spokesman also said that "the scheme is about cutting the number of meth users they may have to deal with in the future, while also gathering intel on dealers."
Meth contaminated cash in the county
New Zealand is a small country with a comparatively small population to any European nation. Drug use and alcohol binge drinking have been social issues for years, often referred back to the bad old days of semi-prohibition, when the pubs only opened for a few hours on a Friday. Although those restrictions are long gone, there still seems to be a culture of getting drunk, stoned or as spaced out as possible. The extent of the meth problem can be measured by a report in the Mail Online, who quoted scientists as saying that of 20 random bank notes collected from supermarkets in Auckland city, 100 percent of them were meth contaminated.
Meth contamination on a used backpack and camera
Mindy Walker, a recent traveler to New Zealand told Blasting News that while in Nelson, at the top of the South Island, she bought a camera and a backpack from a recycle center. When she departed from New Zealand she was stopped by sniffer dogs and spent hours waiting for authorities to search her luggage. "Turns out there were traces of meth on the camera and in the backpack," she said. "Be very careful at airports in the country and especially, if you are flying into New Zealand, make certain that your luggage is fully sealed at the departure airport security center. They have huge rolls of cling-wrap. I'm not saying be paranoid about meth, but you never know who might try and slip something into your luggage, especially as there are few direct flights into the country."
Stuff reported in June that the Police had seized over four hundred million NZ$ worth of meth in a smuggling bust back in June this year. New Zealand Police are hoping that a helping hand instead of handcuffs will lead to fewer meth users in the country.
Click to read more
and watch the video
or