Mauritius death of teenage girl a tragic example of South Africa's violence culture
Stepmother facing charges of manslaughter excuses physical attack on dead teen who 'was bad tempered'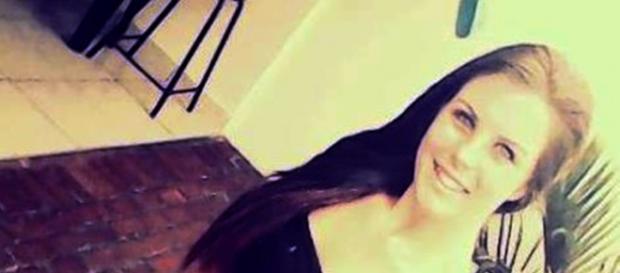 Mauritius - the death of a teenage girl on the stunning island nation of Mauritius this past week is a tragic example of the culture of violence against women and children that is endemic in South Africa. The girl's stepmother, 34-year-old Maria Vosloo, is well-educated and works as a pharmacist, but according to Times Live who cited The Mauritian News Vosloo apparently told the police that she had repeatedly slapped the girl as the teen was "bad tempered." First world parents will no doubt be horrified that simply having a bit of a temper could possibly justify a physical attack on a schoolchild.
The bones of a tragic story
The bones of the tragic story that have emerged via Facebook by friends of the deceased 17-year-old Mundolene Vosloo, and via media sources that indicate that Mundolene collapsed and fell to the ground after being repeatedly slapped around the head.
There has been at least one report that she may have also been kicked while she was down. The South African family who comes from Springs, a town on the East Rand of Gauteng Province was reportedly on holiday and staying at the RIU Hotel, Morne. Following an altercation some hours earlier over towels at the hotel swimming pool the argument flared up again and that was when Vosloo attacked her stepdaughter. A report in Afrikaans, a local South African language, said that the incident happened near the hotel restaurant and that after grabbing at Mundolene and slapping her the teen collapsed and was then kicked in the head. According to this report, Vosloo then walked away and left the girl lying there. It was only some time later that one of her brothers reported the girl was motionless and a doctor pronounced her dead.
Autopsy
The autopsy results that were released by Mauritian police show that Mundolene died from a brain subarachnoid hemorrhage (SAH). According to Health Online this type of injury is caused by bleeding within the  area between the brain and the tissues that cover the brain." The space is meant to cushion the brain from injury. The most common deaths from an SAH are berry aneurysms, which can be a congenital condition and presents as a type of stroke. Nevertheless, the condition can be caused by injury which results in a rapid death unless treated quickly. These injuries are usually caused by trauma to the brain through a blow to the head. At this time, it is not known if Mundolene had a brain condition that may have exacerbated the situation.
Stepmother charged with manslaughter
Police who responded to the incident took Maria Vosloo into custody and she will appear in court on charges of manslaughter on Wednesday next week. The tragedy of this story is that in South Africa many view physical beatings and abuse of children - in particular, girl children as an acceptable punishment.
Sisters with Blisters, an organization backed by Radio Jacaranda FM in South Africa, claims that "South Africa has one of the highest rates of violence against women and children" and that 1 in four are victims of domestic violence which is not confined to a particular race or wealth status.
Violence culture
Even in schools, corporal punishment was only banned in 1997, but as the Daily Maverick reported in March, many teachers continue the practice and some children have died from the resulting injuries. In a study conducted by Stellenbosch University, it was reported that "teachers use a variety of implements to punish their pupils, including sticks, planks, pipes, and belts." Most incidents go unnoticed as the culture of violence on women and children is endemic in the country.
Business Tech points out that such violence begins in the home, and that the law in South Africa is "murky" regarding "corporal punishment in the home." While some parent bodies are pushing to ban physical punishment, it is not against the law to beat a child. It would seem that Vosloo, raised in a violent social culture herself, feels she had every right to assault her teenage stepdaughter.  
Click to read more
and watch the video
or