Kenya; Somali jihadist terrorist group Al-Shabaab kill six people in village terror attack
In a raid on a village, suspected Al-shabaab insurgents from Somalia killed at least six people Thursday morning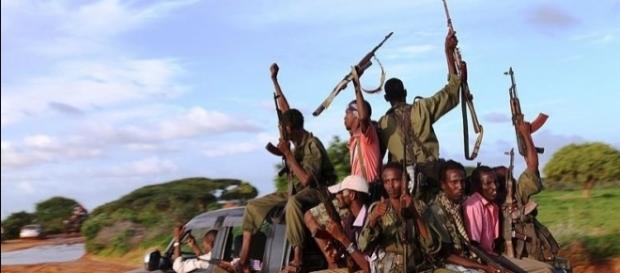 Kenya - The First Governor Of Mandera County Government, Ali Roba posted on Twitter that Kenya had lost six people to an attack in the village at the Bulla Public Works near the Somali border. According to him, at least one other was seriously wounded. It is suspected that the terror attack was carried out by  Al-Shabaab jihadist terror insurgents from neighboring Somalia.
Timely security response
The attack happened in the very early hours of Thursday morning. Robi later updated with a post that said that the timely response by security forces managed to save 27 of the people living in the village, but that even six people killed was too many.
Thanks to the timely response by our security teams, 27 out of 33 occupants of a plot were saved unhurt. Sadly 6 lives are too many to loose

— HE Capt. Ali I Roba (@aliiroba) October 6, 2016
Capital FM, Kenya reported that a senior Police officer stated that the attack was undoubtedly "the work of Al Shabaab." The people targeted in the attack were not locals, and apparently the attackers crossed back into Somalia after the incident.
Al-Shabaab demands to Kenya
The Al-Shabaab have been carrying out Terrorism in Kenya over the past few years and they have mainly targeted buses and the killings are concentrated on non-Muslims. The attacks are apparently motivated by the group's demand for Kenya to withdraw troops from Somalia, where they are involved in an Africa Union peacekeeping mission.
The Al-Shabaab do not confine their attacks to internal Kenya.
In January, Mail and Guardian Africa, carried a story of an attack by the Islamic extremists on Kenyan troops. The Al-Shabaab militants claimed that they killed over a hundred soldiers in that attack on a military base near the border at El Adde.
Terror group has ties to Al-Qaeda
The group who have ties to Al-Qaeda describe themselves as waging jihad against "enemies of Islam." The group is suspected to have links with Boko Haram. Their aim in Somalia is to carry out a "Holy War" against the Somalian government and it's allies. The group has recruited a number of international jihadists who have contributed more recently to the use of suicide missions.
Foreign recruits
A US House Committee on Homeland Security reported in 2012 that over forty American Muslims had been recruited into the movement over a five year period. Recruits from the USA and the UK do fight but are often used in roles that involves radicalization and recruitment.
Eight countries including the USA,UK, Canada and the United Arab Emirates recognize the A-Shabaab Islamic militant group as a terror organisation.