Issa Hayatou visits Cameroonian soccer star Rigobert Song in Paris hospital
Rate this title
The CAF President is visiting the player who is said to be recovering from a stroke he suffered on October 2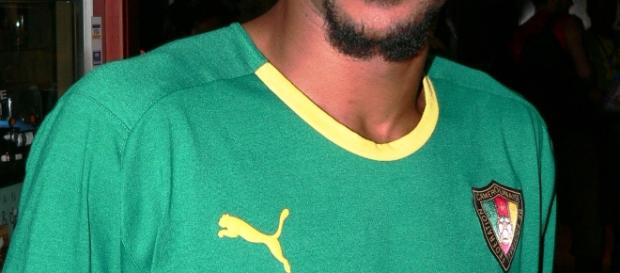 The President of the Confederation of African Football, Cameroonian-born Issa Hayatou is visiting Cameroonian football legend Rigobert Song in Hospital in Paris, France. Song was flown to France from Yaounde on October 5 after he was in a coma for two days. He was taken to the Pitié-Salpêtrière in Paris and was accompanied by his wife, French and Cameroonian medics. He had suffered a stroke on October 2. 
Junior Binyam, Media Director of the Confederation of African Football, told Blasting News  a few minutes ago from the CAF Headquarters in Egypt, that the federation's president had earlier announced his imminent visit to the media.
He however noted that he could not provide further details on the visit, as "I am not with him in Paris".The CAF president assumed the function of FIFA interim president last year following the resignation of its president, Sepp Blatter.
Reports say Song, is recovering after he was successfully operated upon; a surgery which is said to have repaired three aneurysms is believed to be the cause of the stroke. Cameroon's Public Health Minister, Andre Mama Fouda, in a statement to journalists in Yaounde, stated that the fact that government sent the player to be treated abroad is not an indication that local medical doctors are incompetent.
Government support.
Government is spending several millions of Central African Francs on Song's medical bills.We gathered circa 48million FCFA has been spent so far.
Public Health Minister revealed the player's transfer from the Yaounde Central Hospital emergency unit was ordered by Paul Biya, Cameroon's Head of State who has been in power for not less than than 34 years.The colossal sum of money spent to get the football player for medical attention has however sparked a debate among Cameroonians.
Mark Bara, Cameroonian blogger wrote: "Some people have truthfully argued that Song throughout his rich career could have amassed enough wealth.Some say he should have secured insurance which could take care of the situation not the government spending  taxpayers' money.Some have questioned the treatment Jean Paul Akono (former national team coach) received from the hands of the government after suffering a similar situation.Why should government have such money and not use it to invest in hospitals across the nation instead?"
Song is the Indomitable Lion's longest serving captain and currently one of the managers of the Niger national team. He celebrated at home and abroad by fans of the national team and European football clubs including England's Liverpool and West Ham. The football world continues to wish him good health while a few individuals have continued to post Rest in Peace messages for his social media.
Click to read more
and watch the video
or