Going 'Green' at solar power airport reduces carbon footprint; more planned
Rate this title
Africa's 'green' airport is so successful there are plans for further expansion of solar power planned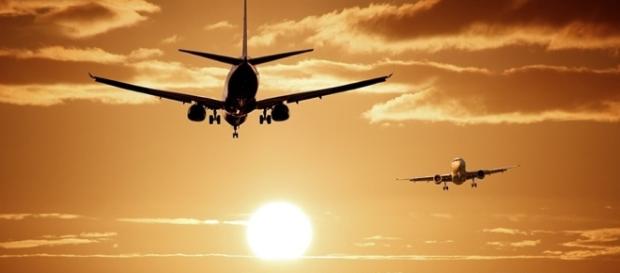 Going "green" using solar power is often thought to be unrealistic in areas with a lot of overcast weather, but it has been proven that it reduces the carbon footprint, and can provide surplus power back to the municipal grid. The second solar-powered airport in the world and the first in Africa is found in the popular tourist destination of George on the stunning Garden Route of South Africa's eastern seaboard. The 'green' airport has been so successful that there are plans to expand solar power to other city hubs.
Going green is possible
The weather in George is often overcast as it has an oceanic climate, with warm summers, and mild to chilly winters.
As a result, the town with a population of about 150,000 has one of the highest rainfall regions in South Africa. Times Live spoke to Marclen Stallenberg, the maintenance director at George Airport, who said that even on overcast days, the plant still produces some power. "The thinking was if we put it in the worst unpredictable weather, it will absolutely work in any other airport in the country."
The solar power that helps to produce 750kW of power per day is in excess of the 400kW needed to power the "control tower, escalators, check-in desks, baggage carousels, restaurants, and ATMs," has 2000 solar panels and is housed close to the runway. The excess power is fed into the municipal grid which helps to supply electricity to residential stands.
Green project an outstanding success
The 'green' project was launched just over one year ago and so far it seems to be an outstanding success as it has reduced carbon dioxide emissions "by 1229 tons - the equivalent of 103, 934 liters of fuel," according to the report.
The electricity bill has been cut by 40 percent. With the savings in the electricity bill, it is estimated that it will take ten years to cover the costs of the original investment. Two other regional airports followed the example and now the country is looking to expand even further as the future is envisioned to have an environmentally friendly network of airports across the nation.
South Africa followed India into the 'green' solar powered airport project after that country set a world first by converting their Cochin Airport to reduce carbon emissions. As air travel is one the main industries in the world regarding big carbon footprints and Climate Change it is hoped other countries in the world will follow their example.
Click to read more
and watch the video
or