Families under pressure to remove corpses as Buea mortuary breaks down
A few weeks ago, it was the Dialysis center that broke down and patients were furious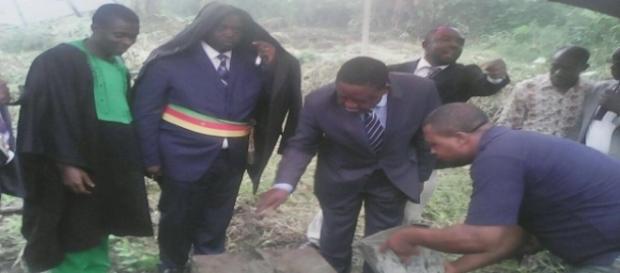 For over one week now, the refrigerators of the Buea central hospital mortuary in Cameroon has been down causing a lot of chaos and putting family members in an uncomfortable situation. Reports hold that the refrigerators of the mortuary broke down last week and since then family members have been called to come remove their corpses and transfer them somewhere else.
No mortuary for the people
A Buea-based commercial station, reported that for a week now corpses are unable to be kept at the six chambers of the mortuary. The radio reported that no corpses can presently be admitted at the Buea regional mortuary as the refrigerators that powered the house for the dead has broken down.
When I visited the  Buea regional hospital mortuary yesterday to gather information about the incident the secretary of the hospital director after announcing that the director just got into office, said that he was not on site when I expalined i was reporter was there to get information
However, one of the attendants of the mortuary who spoke to me on the basis of strict anonymity affirmed that the refrigerator that powered the six chamber mortuary had broken down and the other minute mortuary found opposite it was jammed full.
I later spoke with the last family who were spotted removing the corpse of their loved one at about 11:45AM on October 10, 2016.
Other strategies planned
The Buea- based commercial radio station noted that neither the south west regional Delegate of Public Health, Dr.
Victor Mbome Njie nor the Mayor of Buea Council who doubles as the chairman of the hospital management board were yet to be informed of the happening at the hospital. However, the outlet states that Dr. George Orock, director of the hospital acknowledged that the machines had gone out of use but they intend to use other strategies to manage the dead
It is worth nothing that some months ago construction works for an ultra-modern mortuary worth 200 Million FCFA was halted by south west governor, Bernard Okalia Bilai. The project was to be executed under a partnership agreement signed between the Buea council and Dr Mokake Patrick
A local newspaper reported that the project was halted due to the fact that the mortuary was situated just at the entrance to the hospital. But one fact which seems to have escaped the reporter is that both mortuaries in Buea are situated on either side of the hospital and have been there for years.
At press-time denizens of Buea took to social media to decry the poor state of the health situation at the hospital as it was reported some time ago that the dialysis center had broken down. While the population is asking questions as to why Governor Bernard actually halted the project which would be very useful upon completion, political observers describe it as a move politically manipulated by some political "big guns" in Fako who don't want any achievements to be attributed to the name of Mayor Ekema Partick Esunge