Escaping ISIS militants attempt to evade capture by dressing up like women
Militants wear women's clothing to escape undetected and to avoid retribution for harrowing atrocities against mankind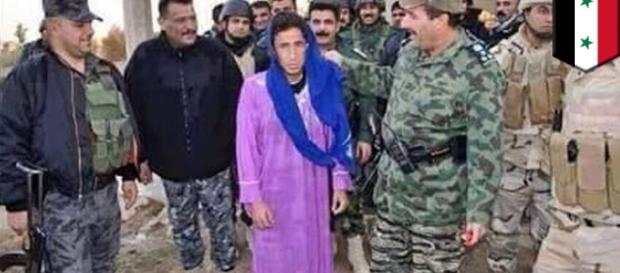 While the battle for Mosul which began on the early morning hours of October 17 has thus far proven successful, ISIS militants who are fleeing the besieged city are said to be evading capture from coalition forces by dressing as women. According to We Are The Mighty and Al Jezeera news services, Iraqi, Kurdish Peshmerga, and other militias have liberated more than 20 villages thus far by utilizing a combined force of more than 100,000 troops against an estimated 1,000 to 6,000 ISIS militants fighting to hold on the terror group's caliphate ground zero. 
Militants making a speedy getaway
Although it's reported that in recent hours, ISIS has managed to slow down the push by burying IEDS along major roads and inside villages, many militants are said to be retreating as fast as possible in order to avoid revenge for the atrocities committed while ISIS power was at its height, including a genocide-like mass murder of Christians and the systematic destruction of ancient relics, treasures, and holy sites.
The British newspaper, The Sun, reports that some of the militants try to escape under the radar by dressing as women including full burqas.  
An old tactic is new again
This isn't the first time that fleeing militants have utilized women's clothing in order to escape encroaching liberating forces. In 2015, Gateway Pundit released a series of pictures that shows terrorists who were captured while dressed in traditional women's clothing. In 2008, Afghan Taliban commanders were captured by American troops while wearing women's garb in the aftermath of a heavy gunfight. As far back as 2004, during Operation Iraqi Freedom, U.S. Marines stated that fleeing insurgents were dressing up like women.  
The dangerous ruse sometimes works
Because a woman's burqa can cover the entire body including the face, some of the escaping cross-dressing militants are getting through.
The situation can also potentially prove fatal for coalition forces since the loose fitting burqas present the opportunity for the fleeing militant to conceal both small arms and IEDs.   
Click to read more
and watch the video
or