Egypt air force strikes Sinai-based Islamic militants killing 70
Attack is carried out in direct retaliation for the assassination of top Egyptian general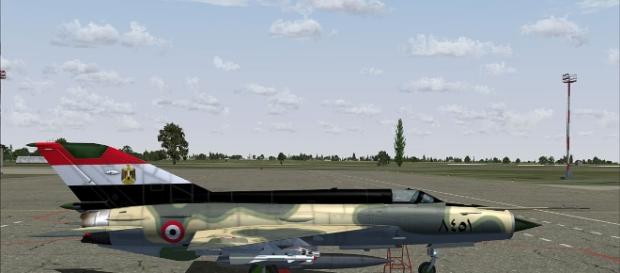 #Egypt's air force struck several Islamic State militant outposts located in the northern Sinai peninsula early Sunday morning. According to the Jerusalem Post, the attack comes in direct retaliation for the assassination of one of Egypt's senior military officers on Saturday.
70 militants killed
The attacks conducted by the Egyptian air force on the Islamic jihadist extremist group Ansar Bayt al-Maqdis which is said to be the branch of #ISIS operating in and around the Sinai Province, namely in the cities of Rafah and Sheikh Zuweid, destroyed military vehicles that have been used on numerous attacks against Egyptian security forces.
An estimated 70 militants were killed in the raids which took place primarily in a village outside Rafah near the Gaza border. Up to 80 more militants were also reported wounded.
Egyptian forces stop multiple attempted militant bombings
Egyptian authorities also report that its military has squashed four attempted militant bombings which were planned for the northern Sinai. At the same time, they managed to kill a jihadist who was attempting to fire an RPG at security forces from behind an empty house near the village of Haruba. 
General oversaw destruction of Gaza tunnels
Maj. Adel Ragaai was shot multiple times right outside the front door to his Cairo home on Saturday in what is said to be a growing indication of escalating conflict between government forces loyal to President Abdel Fattah el-Sisi and armed opponents still loyal to Mohamed Morsi, the ousted Muslim Brotherhood-backed president who received financial and military support from U.S.
President Barack Obama. Officials have revealed that the Lewaa Al-Thawra, or the Revolution Brigade, has claimed responsibility for the assassination of Ragaai. Ragaai was in charge of the Egyptian Ninth Amour Division which has been in charge of destroying the tunnels that run beneath the borderlands between Egypt and Gaza. The unit rendered the tunnels unusable by constructing a canal parallel to the Rafah border which was then used to flood the tunnels with sea water. #Gaza Strip