Referendum fails by less than 57000 votes out of 13 million votes cast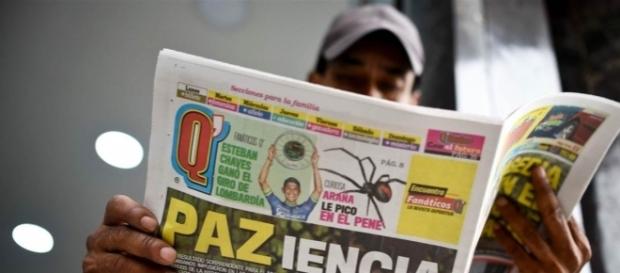 Colombian voters rejected a proposed peace treaty to end their 60-year war with FARC guerillas. Voters sent down the referendum with 50.2 percent opposing the treaty. Only 57000 votes separated those opposed and those in favor. Colombian voters rejected a proposed peace treaty to end their 60-year war with FARC guerillas. 
Regional Vote
The vote came as a surprise after polling organizations reported as late as Friday a 20 percent lead for those in favor. However, the voting along the coast of colombia, which massively voted for the measure, was hampered by torrential rains from Hurricane Mathew.
"No" votes were significantly heavier in the central and northern parts of Colombia, especially in the province of Antioquia, which contains second-largest city in Colombia, Medellin.
It is also the home of former president Alvaro Uribe Velez, the most forceful opponents of negotiations with guerrilla groups. Antioquia voted almost 2 to 1 in opposition to the proposed peace treaty.
Government in Crisis
The failure of the referendum sent the Colombian government of Juan Manuel Santos into crisis. The government had staked significant political capital on the peace process in the expected "peace dividend" that the country would see in terms of economic development and international aid. This assistance would include an increase in the international aid package from the United States which had always been committed to by Barack Obama.
However, claiming there would be no plan 'B' to the passage of the referendum, Pres. Santos affirmed that negotiations the guerrillas would continue.
Monday morning, he will be meeting senior representatives, political parties and his cabinet. The meeting will strive to address the complicated task of not only continuing negotiations with the FARC guerrillas, but also, seek a method to reach out to previous president, Alvaro Uribe Velez, who is also the leader of the largest opposition party, Centro Democrático.
Late Monday, the president's office announced that it planned to send three representatives, Canciller María Ángela Holguín, defense minister Luis Carlos Villegas, and head of the negotiation team Humberto de la Calle, to meet with representatives of Centro Democratico. These agents would include Óscar Iván Zuluaga, who unsuccessfully ran for president against Juan Manuel Santos. 
Click to read more
and watch the video
or