Air Force rapid response team flies into hurricane ravaged Haiti
The U.S. Air Force's 621st Contingency Response Wing is deploying its rapid response team to Haiti to provide humanitarian relief.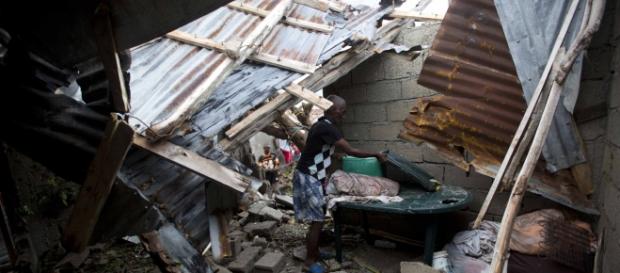 Hard hit by the devastating effects of Hurricane Matthew, the government of Haiti is already reporting more than 500 deaths, plus countless more casualties while the category 3 storm continues to ravage the Bahaman chain and the South East United States. In response to the natural disaster, the U.S. Air Force's 621st Contingency Response Wing reports that it will be deploying its highly trained rapid response team to the nation to provide humanitarian relief.      
Rapid response team
The 34 member team, which originates from Joint Base McGuire-Dix-Lakehurst, New Jersey, is said to specialize in the rapid mobilization of airmen and women who are highly trained in solving of complex problems in severely challenged environments affected by natural disasters.
Haiti is still recovering from the damaging results of the 2010 earthquake which left scores homeless. Now, in the wake of Hurricane Matthew, more than 300,000 residents are living in temporary shelters, some of which have been provided by the Air Force.  
Establishing airfields and increasing mobility
Air Force spokeswoman, Erika Yepsen, went on record to say that the 621st CRW will not only be keeping the peace, but establishing airfields while coordinating mobility operations in partnership with intra-agency partners. One of these partners will be the Langley-Eustis, Virginia-based U.S. Army's Rapid Port Opening Element and Defense Logistics Agency which will help in assessing the state of mobility at the Port Au Prince International Airport which will include runway conditions and infrastructure damage.    
HURCON III
Meanwhile US Air Force bases positioned in the direct path of the hurricane have already begun evacuating both personnel and aircraft including 41 F-15E Strike Eagles belonging to the 4th Fighter Wing and six KC-135 Stratotanker aircraft which are attached to the 916th Air Refueling Wing.
Despite HURCON III (Hurricane Conditions) mode having been officially established, Yepsen said the Air Force are not able at this time to offer a specific estimate on how many personnel or pieces of equipment would continue to be relocated.