288 agribusiness start-ups tap from Tony Elumelu Foundation's $100million program
Rate this title
Like last year,agriculturalists recorded the highest number of beneficiaries attending the 2016 TEF entrepreneurship forum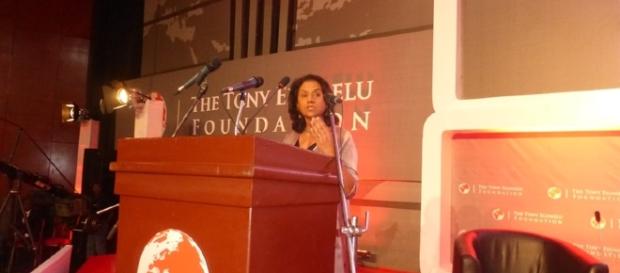 Vir Parminder, Chief Executive Officer of the Nigeria-based Tony Elumelo Foundation has revealed that 288 agribusiness start-ups in Africa have been selected to benefit from the foundation's $100million training and financing programme. Vir is  speaking now at the opening of this year's edition of the TEF entrepreneur forum which is in its second edition. The on-going two-day event is taking place ion the conference hall of the Nigerian Law School in Lagos, Nigeria. 
Mentors provided
These numbers of start-ups, she said, represent 26.67 percent of the 1000 beneficiary start-ups for 2016. She says the majority of them are into poultry and fish farming.
 Fashion and ICT follow afar second and third with 10 and 8.80 percent respectively. Beneficiaries of the program receive 5000 USD each. They are also provided with mentors to help them grow their start-ups and are equally opened to further support from the Foundation's partner organisation.
Cameroon, Ghana, Kenya, Nigeria and Uganda registered the highest number among the 45, 000 entries for 2016. Nigeria topped the list with 13,276 entries, while Kenya came second with 1000 submissions. Ugandans, Ghanians and Cameroonians submitted 539, 492 and 410 business ideas respectively.  These countries also recorded the highest number of beneficiaries, with Nigeria alone gathering 591 beneficiaries.
SDGs
The CEO says the identification and selection process is done through an online application system.
She also noted that sustainability of start-up ideas is a key factor in the selection process based on seven pillars which successful candidates are obliged to master. The Sustainable Development Goals, SDG are also some of values taken into consideration. Parminder Vir OBE said: "We are proud to have established a unique platform for African entrepreneurs to forge relationships and business partnerships. In doing so, we are creating an ecosystem that fosters innovation and collaboration, on a scale few believed possible."  
Dr. Ewele Elumelu, Chief Executive Officer of Avon Medical Services Limited who oversees health services at the Foundation, earlier in a welcome address, stressed on the necessity for girls and women to get involved in entrepreneurship. She said women have the potential to drive economies. Worth noting is the fact that 36 percent of this year's beneficiaries of the programme are women. 
According to Tony O. Elumelu,founder of the Foundation the TEF Forum is the center piece of the its entrepreneurship programme. He believes that through it, the Foundation gives from "the perspective of empowering the recipient, instead of making them dependent on us."
Click to read more
and watch the video
or