Zimbabwe President Mugabe lands in Harare alive and greeted by dignitaries
Rumors of Mugabe death prove false as Flight UM1 delivers him home alive on 3 September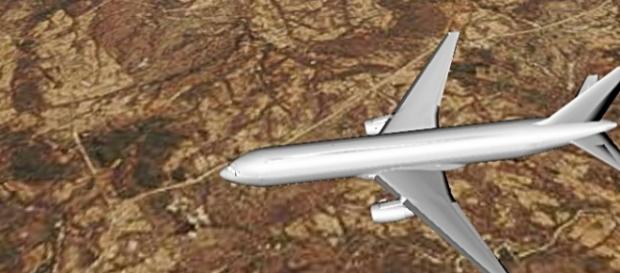 Thousands of people in Zimbabwe logged onto FlightRadar24 early on 3 September 2016 to track the plane rumored to be returning their President in a coffin or in a poor state of health. Harry Davies, an editor at Harare News, was tired of the speculation and made a point of being at the Harare International Airport to see the flight arrive. His tweets kept updating and he reported just before 8.00am that the plane carrying President Mugabe had landed and was taxiing to the arrivals where the red carpet was being rolled out. Ten minutes later he reported that everything was looking normal as dignitaries started  to line up along the carpet.
Dignitaries lining the carpet. Door still closed. #thisflag #UM1

— Harry Davies (@DaviesHarry) September 3, 2016
For some minutes the doors remained closed, but at about 8.15am Mr. Mugabe stepped off the plane and made his way slowly down the steps to greet the dignitaries.
The state media press was present to see him climb into his vehicle where the huge motorcade was waiting. This was followed by a small press conference and it was assumed that those present were State Media reporters, who no doubt will be delighted to have their President back home alive and apparently in his usual state of health.
Completely calm and normal arrival. Mugabe made a slow climb off #UM1 and is getting into #Zim1 car now. #ThisFlag

— Harry Davies (@DaviesHarry) September 3, 2016
Origin of the death story
When it was reported that Mugabe had diverted from a normal flight to Singapore to Dubai and died after suffering a stroke earlier this week, there was some media speculation of Mugabe's death that had the rumor mill going, but the mainstream media had not picked up on what should have been a huge breaking news story.
Many people were skeptical of the reports which seemed to consist of vague references to medical emergencies aboard the flight and a secret clinic destination in Dubai. The Government denied there was anything wrong with him and it turns out they were right.
The resurrection legend will persist
Nevertheless, Robert Mugabe has been "dead and resurrected" so many times, that the legend amongst the ruling party youth ZANU (PF), that he does indeed die often and is resurrected by Jesus Christ will only grow more legendary. According to a government spokesman on average there are about 2 rumors a month that the President has died. 
The Guardian reported today, that whether dead or alive, it is time for Zimbabwe to contemplate a life without Robert Mugabe and look at a transitional political process to avoid chaos when the aging "dictator" who is the oldest ruler in Africa does pass away or step down as president.
Click to read more
and watch the video
or