Zimbabwe - India unlikely to back Robert Mugabe's plan to pull out of the United Nations
Rate this title
Zimbabwe's President Mugabe declared in a press conference after the recent UN Assembly that India would back his call to leave the UN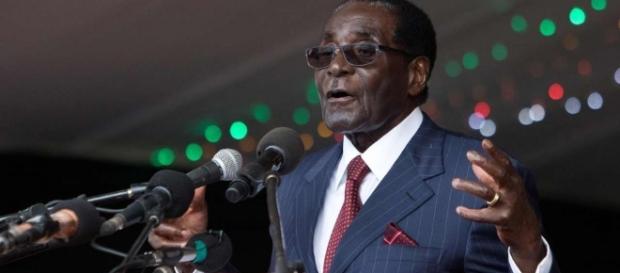 In a press briefing earlier this week, Rungsung Masakui, the Indian Ambassador to Zimbabwe said in a statement that India is unlikely to join into Mugabe's call for a new body to be formed independently of the United Nations. "All Africa" reported on 24 September that upon arrival at Harare after the United Nations General Assembly earlier this month, that African and Asian countries would pull out of the UN and form their own "splinter body." India was specifically mentioned in Mugabe's announcement that took place at the Harare International Airport.
Mugabe's mention of India
Mugabe mentioned India towards the end of his statement, saying, "They (UN) must not cry foul when countries from these regions pull out and form our own Union," and "The Union will have countries such as China, India, and other Asian countries, and then we have to see that which countries will remain in the United Nations."
The sudden announcement by Mugabe was a bit of a shock as Masakui pointed out that Mugabe did not "raise these issues at the United Nations General Assembly." However, "News Day" reported that whilst India did not want to talk about it very much, that in a theoretical scenario, India would probably not leave the UN to join the proposed splinter body and would more likely "continue to call for reform of the UNSC from within the structures of the UN."
Mugabe's destructive capacity
It is not beyond the bounds of possibility for Mugabe to pull out of world recognized bodies.
Back in 2003 in a fit of rage Mugabe withdrew Zimbabwe from the Commonwealth when the organization suspended the country over vote-rigging and human rights abuses. Referring to that pull-out as Mugabe's destructive capacity, Former Minister for Education, David Coltart said of the UN split announcement to "The New Zimbabwe" that, "(Mugabe's) pull out of the Commonwealth, and SADC Tribunal...shows one should never underestimate his destructive capacity." 
Interesting politics of the Security Council
It appears that Mugabe is furious as the African Union has been thwarted in their attempts to become a permanent member of the United Nations Security Council (UNSC). According to Mugabe, China and Russia backed his position on giving the African Union veto powers. This is an interesting comment, as Russia, Britain, France, and the United States make up the UN Security Council.
Nevertheless, it is unclear how Russia and China stand on the issue - given that India seemed a bit on the back foot when they learned that they too supported the splinter group. Whilst India agrees that there should be reforms in the UN and expanded powers to the African block, they will "continue to fight for reform of the UN from within" and will keep a close watch on Zimbabwean developments with regards to investment and "when there is a policy shift, we will jump in," Masakui said. 
Click to read more
and watch the video
or