Campaign coincides with 71st UN General Assembly
Together 2030, a global coalition of civil society organizations has launched a Twitter mobilization campaign to push for stronger and inclusive commitments in the implementation of the 2030 Agenda for Sustainable Development.
A communication from Together 2030 Secretariat to her membership notes that the September 20-30 campaign coincides with the 71st High Level Segment of the UN General Assembly which will bring together Heads of State and Government. According to the secretariat, "This is a strategic time for governments to report on how they are implementing the 2030 Agenda and working towards achieving the SDGs at the national level"
The theme for the 71st UN General Assembly is "The Sustainable Development Goals: a universal push to transform our world" and Together 2030 is calling on the world leaders in attendance to show the world the actions their respective countries have taken so far under their commitment to fully implement the SDGs.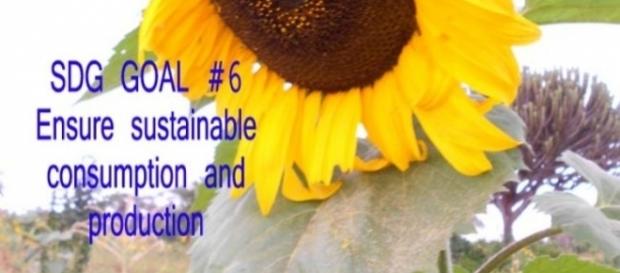 Current status of SDGs
The five days twitter campaign will call "upon Head of State/Government to deliver statements outlining the status of the SDGs in their respective countries" To participate in the campaign, members are expected to share daily tweets as proposed by Together 2030 from September 19-23.
Campaign participants will then address the tweets to their country's Head of State/Government and or Permanent Mission in New York asking them to be bold on commitments related to the 2030 Agenda and the SDGs in their statements at the UN General Assembly.
Targeted campaign tweets share during each day of UNGA71
"SHOW US THE ACTION!" Together 2030 Twitter Mobilization Campaign will have two targeted tweets disseminated on each day during the campaign. The tweets for day one will be, "Show us the action #UNGA71! What are the governments doing to implement #Agenda2030 & SDGs? Statements should reflect actions @Together_2030" and "Tomorrow starts ~UNGA71. What are governments doing to implement #Agenda2030 and #SDGs? We want to know!
Show us the action! @Together_2030"
Other than seeking to know what countries are doing to implement the 2030 Agenda and the SDGs, on day two of the campaign the civil society will call on countries to recommit to the Agenda and its full implementation. On day three the campaign will draw the attention of the 71st UN General Assembly to the importance of the civil society's participation to successful implementation of the global development goals.
Day four of the campaign will put to task delegations at the UNGA71 to reveal how people in the countries they will be representing are engaging the Agenda 2030 and SDGs implementation process. On the final day the campaign will call for reinforced commitments to the implementation of Agenda 2030 and strengthening of actions for agenda 2030 implementation.
Recognizing that eradicating poverty in all its forms and dimensions, including extreme poverty, is the greatest global challenge and indispensable requirement for sustainable development, Heads of States and Government and High Representatives meeting in New York for the 70th UN General Assembly on 25-27 September 2015 resolved on behalf of their countries "to free the human race from the tyranny of poverty as they adopted and committed to tirelessly implement the 2030 Agenda on Sustainable Development "through bold and transformative steps urgently needed to shift the world on to a sustainable and resilient path."