US anti-gay pastor who described Botswana 'as wide open door' for his hate speech deported
After South Africa refused anti-gay pastor a visa he said 'Botswana is still a wide open door' but he was so wrong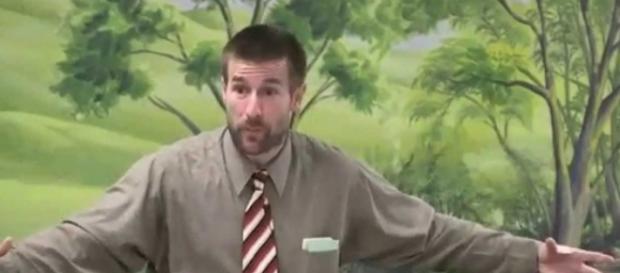 An anti-gay pastor from the USA who runs the Faithful Word Baptist Church had been deported from Botswana. The "Washington Post" reported that he was deported for hate speech and was arrested while giving a radio interview. This came a  week after pastor Steven Anderson posted on his Facebook page that South Africa had refused him a visa but, "we still have a wide open door in Botswana." He was so wrong. 
Pastor Anderson deported on Presidents order
According to "Reuters," the Botswana President Ian Khama ordered his arrest and deportation as the interview with a radio station involved hate speech. "We don't want hate speech in this country.
Let him do it in his own country," Khama said. Botswana does prohibit homosexuality and both male and female same-sex acts are illegal, so the pastor probably thought he could exploit the situation. However, the "crime" is seldom prosecuted and "Mamba Online" reported in March 2016 that the City Council of the capital city, Gaborone, unanimously approved a motion calling for the repeal of Botswana's criminalisation of same-sex sexual acts."
South Africa welcomes LGBT community
South Africa, Botswana, and Zimbabwe share common borders, and while Zimbabwe is openly hostile to homosexuality and LGBT rights, Botswana downplays it a bit and South Africa is now an open society. For example, in South Africa, there is an environmental management authority known as Ezemvelo who proudly boast that their Flagship Game Reserve, iThala, will arrange same-sex marriages and their staff are all trained in hosting the LGBT community. 
Pastor infamous for remarks over Orlando shooting
Anderson, who is already banned in the United Kingdom, described his mission in Africa as designed to "win souls," but in his radio appearance he called for "pedophiles and adulterers to be killed." This was the same type of message that earned him infamous notoriety in the USA after the shooting attack in Orlando in June this year.
At the time he said, "there's 50 less pedophiles in this world."
Botswana well rid of Anderson and his hate speech
The pastor no doubt is now well aware that Botswana is not an open door for hate speech, and neither is South Africa. There is a history of hate and violence in Southern Africa, and those nations do not need a foreigner to invite more of it. The message of the Church of the Faithful Word is that gays should be killed and women should not be allowed to preach. Botswana is well rid of this anti-gay pastor.