Civil unrest reaches a maddening high in the valley, with 8,000 civilians suffering injuries since July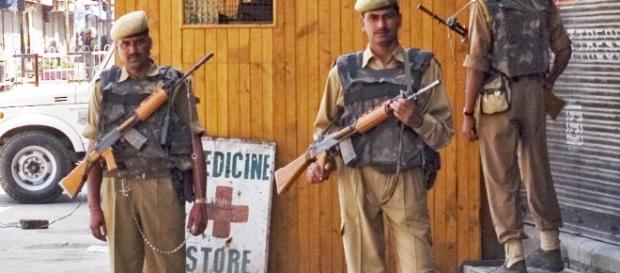 Kashmir has been at the heart of many controversies over the past few decades, but tension seems to be at an all-time high since July. A set of recently released hospital records confirmed this suspicion, showing that over 60 civilians have been killed in this period, while over 8,000 civilians have faced serious injuries in just over two months.
The Burhan Aftermath
The entire controversy was first ignited by the killing of a militant commander – Burhan Wani, by the Indian security forces on July 8th, 2016. This sparked massive outrage in the areas of Kashmir that has a predominant Muslim population. The people took to the streets in order to display their dissent and have caused serious riots since the incident.
The Indian government responded by imposing a curfew on 15th July in all the districts in Kashmir, and the curfew was retained for a period of 53 days. Unfortunately, this did not reduce the tension in the area and the civilians refused to back down, even in the face of pellet guns and tear gas being used to disperse the population.
This has led to the most intense conflict between civilians and police personnel in recent history, and both sides have taken a heavy beating as a result. Well over 8,000 locals have been sent to the hospital in under two months, with an average of six people needing medical assistance every hour. The police were under some serious pressure during this period as well, and over 4,000 officials were injured as a result of the conflict.
The search for resolution
Kashmir has been at the heart of conflict for such a long period now, that the current generation has no recollection of a time when peace prevailed in the valley.
It is one of the most beautiful states in Asia, but the majesty of its stunning landscape has been tarnished by the excessive violence experienced on its streets.
The issue is a delicate one, with India and Pakistan staking their claim to the territory, and a large section of locals demanding their own separate state. Major Indian officials, including the Home Minister, have gathered in Kashmir to resolve the current problem plaguing the state. Unfortunately, there does not seem to be a final resolution in sight in order to guarantee the locals the peace of mind they so desperately deserve.
Click to read more
and watch the video
or