India takes out Pakistan soldiers by conducting surgical strikes
Rate this title
Pakistan captured one Indian soldier and two Pakistani soldiers killed by Indian troops for facilitation of terrorist activities on their border.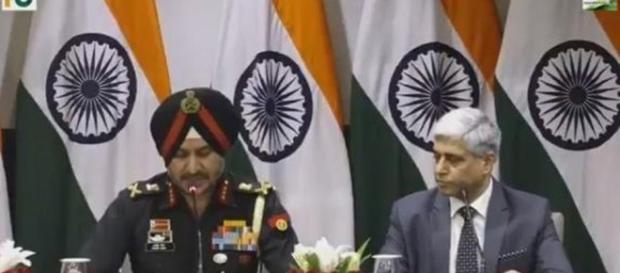 On Thursday, the Indian Defense Ministry said that India conducted surgical strikes last night for the protection of the country. The elite group of troops launched the surgical strike on the contested region of Kashmir. The nighttime raids were conducted on the ceasefire line that had been agreed upon by both the countries in their 1972 war. 
After receiving credible and very accurate information that terrorist groups had set camp in launch-pads on the border in Pakistan with the help of their Army, the Indian government planned and executed this attack to destroy the chances of any other future terrorist activities.
This attack has definitely deepened the geopolitical crisis between the two countries
The surgical attack has caused a number of casualties to both supporters of the terrorists and civilians.
Hence, there are no more plans for attacks, director general of military operations, Indian Army, Lt Gen Ranbir Singh said in a press conference. He added that this attack aimed at neutralizing any future activities that may endanger the Indian citizens and although there will not be any more attacks, the Indian Armed Forces are ready for any launch-pads or contingencies that may arise. Many things have been recovered such as weapons and GPS that have markings on them. The captured Pakistani terrorists have admitted to having been trained in Pakistan-controlled regions.
DGMO, India, Ranbir Singh stated that a report of the attack has been given to the DGMO, Pakistan. The information about the planning of the attack was shared by Prime Minister Modi with President Pranab Mukherjee, former Prime Minister Manmohan Singh, the Vice-President, Jammu, and the Kashmir Governor and Chief Minister.
An Indian soldier was captured by Pakistan
One of the Indian soldiers who had nothing to do with the surgical attack performed earlier crossed the frontier and was captured, reported an Indian Army spokesperson. This is the first time in history that the Indian Army has launched a raid across the border as an answer to the terrorist-driven activities going on in the Pakistani Army. 
Pakistan condemned the show of aggression from India
The Prime Minister of Pakistan, Nawaz Sharif was enraged by the attack, saying that the Indian Army has shown its naked aggression to the whole world and that India would have to "pay for this."
UN's statement
The United Nation's spokesperson, Stephane Dujarric said that both parties must solve their issues through dialogue and that the ongoing violence should be stopped. This growing tension between the two countries is of serious concern to both, and also to the world, Dujarric added.
On Wednesday, India and three other neighboring countries announced that the South Asian Association for Regional Cooperation summit that is to be held in Islamabad, will be boycotted by them.
Click to read more
and watch the video
or