Free Peltier: Amnesty International urges Obama to grant clemency
Amnesty International releases new video asking President Obama to grant Leonard Peltier clemency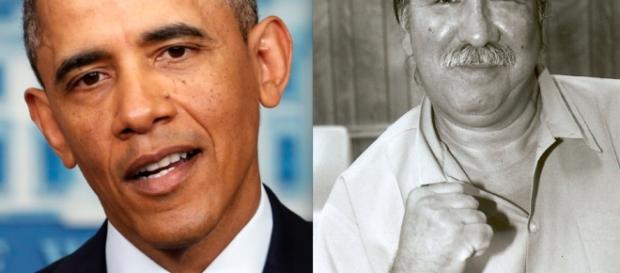 In honor of Leonard Peltier's 72nd birthday Amnesty International announced in a press release a new video calling for President Obama to grant clemency to American Indian political prisoner Leonard Peltier. Peltier has served 40 years of two consecutive life sentences for the alleged murders of two Federal Bureau of Investigation (FBI) agents on the Pine Ridge Reservation in 1975.
Evidence overwhelming supports his innocence. He is a recognized political prisoner worldwide by people like Nobel Peace Prize laureate, and South African human rights advocate Bishop Desmond Tutu, and the late South African President Nelson Mandela, who himself was a former political prisoner.
Thousands of pages have been printed expressing the overwhelming worldview, on the basis of the evidence, that he is innocent. A popular book on the topic is Peter Matthiessen's In the Spirit of Crazy Horse. He remains a political prisoner of the United States for his membership in the American Indian Movement (A.I.M.) and his life-long advocacy for the rights of indigenous peoples. For 40 years he has sought justice in the aptly named courts of the conqueror, the US federal court system, to know avail.
The courts of the conqueror
His trial was a farce; witnesses were intimidated into giving false testimony. Peltier's extradition from Canada was on the basis of this coerced false testimony. Key ballistics evidence was withheld from his defense attorneys during his trial. Despite all of this corruption, he has repeatedly been denied parole and has exhausted all legal remedies.
His only hope now is that President Obama will do the right thing and grant his request for clemency. Amnesty's Leonard Peltier Clemency PSA discusses the history of his case in light of what has been termed the "Reign of Terror" on the Pine Ridge reservation under the tribal government of Dick Wilson and a paramilitary organization called the GOON squad allegedly connected to the US government.
The PSA cites support for Peltier's clemency by 8th Circuit Judge Gerald W. Heaney who said his trial was unfair on the basis of the prosecution withholding evidence favorable to the defendant. Evidence of his mistreatment is also discussed, such as his being placed in solitary confinement.
The PSA discusses his advanced age, declining health, and alleges he may not be receiving adequate medical treatment. Bruce Smith, a former prison guard and supporter, alleges that they are sentencing Peltier to death by leaving him in prison without proper medical care.
Clemency for Peltier now
In 2012 former United Nations Special Rapporteur on the Rights of Indigenous Peoples James Anaya said that indigenous peoples had lost faith in the criminal justice system because of the failure of the US to address Peltier's plea for clemency.
In 2014 the International Indian Treaty Council took Peltier's case before the United Nations Committee on the Elimination of all forms of Racial Discrimination (CERD). Amnesty's press release states that President Obama is commuting sentences in record numbers in his final months in office. President Obama is Leonard Peltier's last chance for justice. Obama's presidential pardon power is absolute.
But he has not yet acted on Peltier's case. Native Americans overwhelming supported President Obama's 2008 presidential campaign and voted for Obama in record numbers. An overwhelming majority of Native Americans assert, by the evidence, Peltier's innocence and his status as a political prisoner.
Native Americans and Peltier's global support network, including Amnesty International, are calling on President Obama to grant Leonard Peltier clemency before it's too late. Those interested in Peltier's case can watch Amnesty's PSA. Supporters can write to President Obama on behalf of American Indian political prisoner Leonard Peltier. Demand clemency for Peltier now.
Click to read more
and watch the video
or