An investigative documentary paints Dadaab camp as Kenya's terror breeding ground
A refuge of terrorists and a hideout of human traffickers from Somalia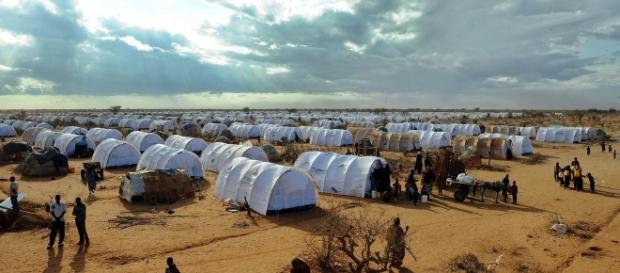 A recent investigative documentary about #Dadaab that ran on one of Kenya's leading television networks -Nation Television (NTV) has unveiled shocking and horrific details on security threats that have plagued the country for years. NTV Investigates ran an hour long investigative feature last Sunday that revealed the camp's widespread suspicions as a breeding ground for terror and a medium of human traffickers from Somalia.
According to Muhammed Ali Saleh, the North Eastern Region Coordinator, the government has proof that many Al shabab combatants go to Dadaab to stay with their wives and children and use the camp as a hideout after fighting in Somalia and elsewhere. 
Kenya threatened to repatriate more than 340,000 refugees who are in the camp and have lived in the country for 25 years.
The camp is the biggest in the world and has hosted refugees from Congo, Eritrea, Burundi and Rwanda with the Somali refugees making the largest number of the group.
The decision to close Dadaab camp is final
Addressing journalists in May this year, Kenya's Cabinet Secretary for Internal Security said. "I want to inform the world that a decision to close the Dadaab camp is final, the repatriation process will start. We will share the report with UN high commission for refugees." The statement sparked a global outcry from UN and other humanitarian organizations that imply on the lack of Mogadishu's preparedness and stability.
Known of potential attacks
Harun Kamau, the Deputy County Commissioner for Dadaab sub-county noted that the existence of the camp paused a threat to Kenya's national security and that in the past few years most of the terror activity that has happened in the country has been traced to the Dadaab complex.
He also alluded that the government's  intelligence had known of plots of potential attacks which it has been able to abort  and that arrests of suspects have been made.
Pretend to be refugees
Dadaab has contributed immensely to the security of the country and it has also been the route for those who felt they could not penetrate it through Mombasa and Lamu, two of Kenya's coastal towns. Dr. Simiyu Werunga a leading security expert and the Director for Center For Security Studies says in the documentary. "It was very easy for somebody to pretend to be a refugee and pass through Dadaab because the government was constrained because of international conventions to allow refugees".