American pilots fought against Japan along with China in early days of World War II
China is an adversary now but back in 1940-41, American volunteer pilots fought for China against Japan with Curtiss P-40.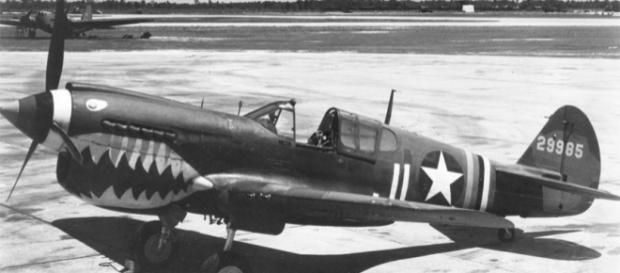 China is an adversary now, but at one time the US considered China an ally. General Chiang Kai Shek was a great friend of the Americans and when Japan invaded China the sympathies of the US were with the Chinese. The Japanese army quickly defeated the rag-tag Chinese army and occupied the whole of Manchuria. At that time, many Americans were concerned for China and decided to do their bit to help the Chinese fight the formidable Japanese #war machine.
The Flying Tigers
In 1940 a squadron called the Flying Tigers was formed. It was equipped with the Curtiss P-40 fighter. This was a piston engine plane and many Americans joined this squadron for the "thrill and adventure" it provided.
Now 75 years later 3 of the men who joined this squadron are still alive. Not many in America would know about them but these men were the last word in bravery and courage.
America under Roosevelt had initially declared that it would not like to fight a war in Europe or Asia, but its sympathies lay with the British, French and Chinese. Many Americans joined the squadrons called the Hells Angels to fight the Japanese during World War II. As per records, 311 American men and women joined this squadron. They had 99 planes with them which were painted with the image of a shark at the front.
Missions
The pilots operated from Burma and engaged the Japanese. It was dangerous, as capture at the hands of the Japanese would have meant execution as a spy. The missions lasted 2 years and after the US entered the war the squadron was disbanded.
During this period the American pilots notched up 297 kills of enemy planes. 20 pilots were termed aces after they had downed more than 5 Japanese planes.
Out of over 300 pilots recruited 2 were women, but not much is known about them. Only 3 of the pilots are alive today and one of them, 96-year-old George Lasonsky recently relived his memory when he was taken for a ride in the old Curtiss P-40. Only 3 of the over 300 pilots are alive today. The flying tigers and their boss Claire Chenault did an excellent job of keeping the Japanese occupied and on their toes.
The  volunteer squadrons were disbanded in 1941 after the US entered the war and their place was taken by regular US pilots. It's a pity that the bravery of these pilots is not known much, least of all acknowledged by the Chinese communist government which is the US' biggest adversary now. #military