Aliens may be nearer than we think
Where are the aliens? Is this evidence of the existence of alien bases on the Moon?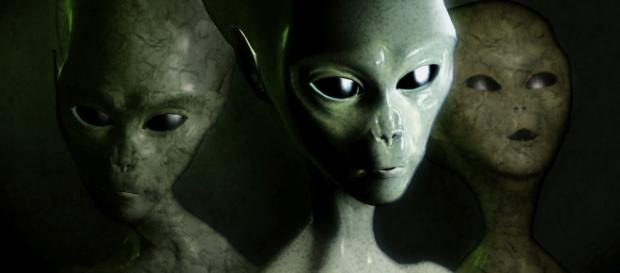 An "alien hunter" from Finland claims to have discovered a strange sharp object in an image showing the Moon surface taken by NASA. Mark Sawalha says that the identified structure could be an antenna located on the roof of an extraterrestrial base, according to descopera.ro. This is not the first time that evidence "of the existence of extraterrestrial civilizations was discovered on the Moon surface.
Alien base on the moon?
Sawalha stated in an interview for The Sun that aliens are exploiting the minerals on the Moon and they have many bases there. He said many other discoveries demonstrate this theory. The "alien hunter" believes that NASA knows about this place, but they did not want to make the information public.
Moreover, he argues that this is the reason the US Space agency has not sent any other human mission to the surface of the Moon after the end of the Apollo missions.
In the images taken using the Lunar Orbiter vehicle, a sharp object appears, which Sawalha has considered to be an antenna. This object is located in a dark area -- and compared to an alien base by the alien hunter. Sawalha wrote on his website that finding alien anomalies -- such as buildings, mechanical structures, etc -- in our Solar System was a new matter for him. He says that he became interested in this issue after finding these strange structures on NASA's images. Sawalha is convinced that he is right and these discoveries are real.
Optical illusion?
However, the experts say that the alien antenna identified by Mark Sawalha is just an optical illusion.
Nigel Watson, the  author of  the "UFO Investigations Manual " believes that there are many explanations that do not involve aliens. He thinks that enthusiasts about this issue are always looking for something unusual to be able to demonstrate their fantasies. Watson says that in this case, the image could be caused by the shadows of some cliffs or some steep slopes.
A few months ago, a YouTube user named MexicoGeek claimed to have discovered an approximately 5.6 km height extraterrestrial tower on the Moon's surface. NASA experts said that the unusual structure is actually just a crater inside another crater.
Click to read more
and watch the video
or