A librarian leaves $4M to his alma mater. What the school does with it has some outraged
A librarian leaves a fortune to the school he loved, but rather than put it into the school library, UNH uses donation to fund a new scoreboard.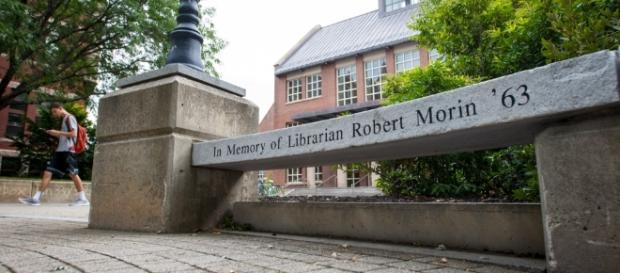 Robert Morin was not the most well known person on the UNH campus, but he had done his job there diligently for the last half century. He was a casual, nondescript man who frequently had dinners of cheap microwavable meals and drove a 1992 Plymouth every day to the UNH library where he worked as a cataloguer.
What most people didn't realize, however, was that Mr. Morin had been quietly amassing a fortune of almost $4 million. When he died, Morin left all he owned, including the cash, to the school he loved. He graduated from UNH in 1963, and spent the rest of his life in the campus' Dimond Library, where he likely would have wanted the bulk of his donation to go.
Instead, UNH saw it fit to put the cash in a different location: nearly $1 million dollars left by Mr. Morin was put into a  new scoreboard for the school's brand new football stadium, and of what he left a mere $100,000 found its way to improvements at the Dimond Library.
Students respond
The response on UNH campus has been outrage by a number of the students, leaving administration scrambling to justify their actions.
'The money should've going towards the library, staff, an scholarships. It's a shame that money will be wasted on a new scoreboard. A scoreboard just shows how the administration at the school has all the wrong priorities,' student Patrick Krask said on Facebook. His sentiment was echoed by many others, who quickly took to social media and even their own personal blogs to express their opinions on the matter.
The school, for its part, tried to defend their position by claiming that Morin had become a big UNH football fan during his final years at an assisted living center, and would have been happy to see his money going towards something that could help the team.
Silver lining
Students didn't seem to buy it. There is some silver lining to all of this, however. While his beloved library might not be getting as much funding as he probably hoped, the majority of the money he left, $2.5 million of it, will be going towards a new career center, where students can hopefully be put in touch with a job that they can find as rewarding as Robert Morin found his own.
Click to read more
and watch the video
or