Whether it's Trump or Hillary India will be key factor in Asia for America
Rate this title
Obama's attendance at the Military parade in India is a pointer the USA and India have a strategic alliance and Trump or Hillary won't change it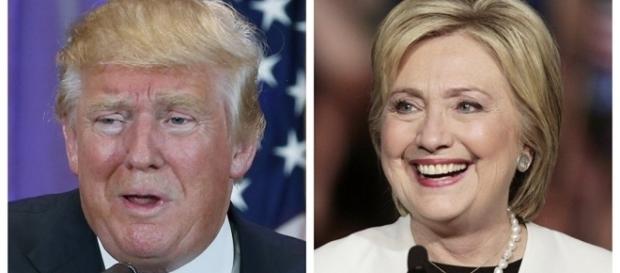 In 1947 when the British left India the Indian government under Nehru decided to follow a policy of nonalignment. This nonalignment was in real terms tilted towards the Soviet Union as Nehru was a great admirer of the planned development of the Soviet Union. General Eisenhower visited India but Nehru did not budge. Perforce the USA opted for Pakistan as an ally and the country became a member of the defense pacts against Russia.
The period of wilderness
For the next 5 decades, the Indo-US relationship continued as before. There was no hostility, but there was no warmth as well. Things began to change during the era of Bill Clinton when the US realized Pakistan was playing a double game.
It was taking aid from America and at the same time propping up the Taliban regime. After 9/11 during the time of Bush, the realization dawned on America that Pakistan could not be trusted. In addition, the growing power of China convinced the USA that India would be a key factor in case China was to be contained.
Forging a strategic relationship 
The coming of Obama opened the floodgates and all embargoes on India ended. The Obama administration decided that India was a better bet in Asia. In early 2014 Narendra Modi rode to power and he firmly took India into a strategic partnership with the USA. Modi and Obama have met seven times and Modi considers Obama a close friend. 
Obama reciprocated and made history by being the chief guest at the military parade on 26,January 2015 in New Delhi.
The India - American strategic partnership is also dictated by a resurgent China which wants to be a world power and simultaneously browbeating nations around it like it's belligerence in the South China Sea. The breakup of the Soviet Union also had an effect on military hardware and spare parts from Russia as they became scarce.
The future 
Obama will leave office with a start of a strategic partnership with India. The ball has been set rolling and Hillary Clinton will continue with the policy of Obama. She is well versed on Indo-US relationship as the thaw started when her husband Bill was president.
Despite all his bluster even Trump will in all probability continue to forge ties with India. He is, in any case, Anti-Muslim and this is music to right-wing Hindu groups in India. Some of these groups like the Hindu Sena have also held prayer sessions for the victory of Trump. 
Click to read more
and watch the video
or