Wednesday 3rd August looks to be a busy day for protesters and Riot Police in Zimbabwe
Rate this title
Movements for change and disgruntled Air Zimbabwe workers protest in Zimbabwe on August 3rd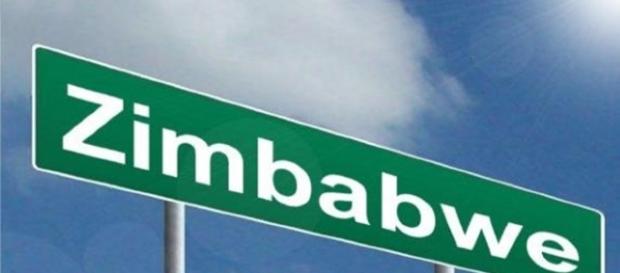 August 3rd will be a busy day in Zimbabwe for protesters and possibly for the Riot Police who attend every opposition demonstration. The High Court in Zimbabwe granted permission for a march to protest the issue of bond notes in the country. On the same day, the Zimbabwe Coalition of Unemployed Graduates intends to march to Parliament to demand jobs.
At the same time, it appears that Parastatal Air Zimbabwe workers are fed up and threatened to camp out at the main airport, overnight if necessary to demand their pay. They have not received pay for the months of June and July, and there was a tweet that suggested that the Air Zimbabwe Chairman felt a bit intimidated by their demands.
Air Zim board chairman ran away from workers demanding June & July salaries ystdy. Workers coming back to camp at airport today. #ThisFlag

— ConcernedZimCitizen (@ConcernedZimCit) August 2, 2016
Citizens voices for change growing louder
The county is seeing a rise in protest action under the ThisFlag and #Tajamuka hashtags, both of which are using social media to bring awareness to their supporters that citizen power can help bring about the changes they are demanding from their Government. The Police are kept busy attending court cases and protest marches as the voices of dissent grow louder. This past week Riot Police ringed the magistrate's court which was sitting to hear cases against arrested war veterans who called for President Mugabe to step down. More arrests have followed.
#Zimbabwe riot police telling protesters and war vets to leave the court #warvet bail hearing #thisflag pic.twitter.com/4ujlH8U7nQ

— harumutasa/aljazeera (@harumutasa) August 1, 2016
The war veterans are so unhappy with the arrests and incarceration of their fellow compatriots that they are threatening to hand themselves in to the Police in solidarity with those behind bars.
If this happens, it could cause chaos at Harare Central Police Station today as they number in the thousands. 
Today in Zimbabwe hundreds of WarVeterans to hand themselves in to police in solidarity to their incarcerated Cdes #NoToBondNotes #ThisFlag

— Zimleague Zimbabwe (@zimleague) August 3, 2016
There have been ugly, and violent clashes between the legitimate opposition, MCD-T, and ruling party youths, which resulted in further arrests.
Police Arrest MDC-T Youth Following Clashes With Zanu PF Activists https://t.co/G5dpK1wD1K #VOAZimbabwe #263Chat #Twimbos

— 263Chat (@263Chat) August 1, 2016
Riot Police ordered to leave protesters alone
The High Court has apparently barred the Zimbabwe Republic Police from interfering in the Bond Note protest march today, so it will be of interest to note if the Police will honor the ruling. Certainly, it will be a milestone for justice in Zimbabwe if they do let it go ahead in a peaceful manner.
High Court has barred ZRP from interrupting tomorrows march against the introduction of bond notes after ZLHR intervention.#ThisFlag

— Zimleague Zimbabwe (@zimleague) August 3, 2016
Government responds to protests
The various groups are supporting each other across tribal and political lines.
Zimbabweans in the Diaspora across the world are lending their voices to the calls for a crackdown on rampant corruption, human rights issues, a new approach to the economic meltdown, fiscal mismanagement, and the meaningful creation of jobs for the millions of unemployed citizens in the country. So far, instead of addressing the issues, the Mugabe government has reacted with their customary "fist" of iron to clamp down on any dissent with President Mugabe publicly declaring that if necessary he will go back to war to stay in power.
Click to read more
and watch the video
or