The Russian SU-31 is master of the sky and a great warplane
The SU-31 is an air superiority fighter that is also used by the IAF as a lethal machine.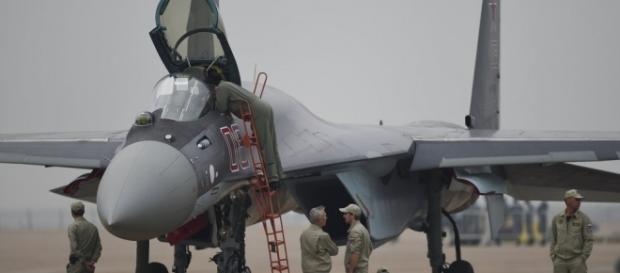 The erstwhile Soviet Union laid great stress on military hardware and Josef Stalin the Russian dictator made making military aircraft his number one priority. After World War II the Soviets captured many German scientists and also did reverse engineering on the planes of the Luftwaffe to fine tune their own aircraft industry. The result is that Russian warplanes led by Mikoyan-Gurevich, Andre Tupolev, and Pavel Sukhoi appeared on the scene and many of them have achieved legendary fame like the MIG-21.
The Sukhoi-31
One of the planes that have earned great respect from adversaries is the Sukhoi-31. This plane designed by the Sukhoi design bureau has earned a name as a formidable air superiority fighter.
The Sukhoi factory was set up in 1939 by Pavel Sukhoi, who is regarded as one of the pioneers in Russian aviation. Presently the aircraft factory employs over 24,000 workers and engineers. The SU-31 is an improved version of a long line of Sukhoi planes starting with the SU-7, which was used to deadly effect in close tactical support by the IAF in the 1971 war with Pakistan. The SU-31 is a lightweight fighter-bomber. It is an improvement over the SU-26. Many countries like Iran and China are interested in buying the SU-31 which is the equivalent of the US F-16. The Indian air force operates over 120 SU-31s.
Evaluating the Sukhoi
This is the top plane in the Russian inventory and further variants like the 35 are also available. The hallmark of the SU is its maneuverability. Its electronics and weapon capabilities are equal to the best the French and the USA can offer.
In fact, if one harks back in time the earlier version of the SU the SU-27 stunned the viewers at the Paris air show in 1989. It executed a maneuver called the Pugchev's Cobra in which a fighter raises its nose by 120 degrees in a vertical lift but continues to fly forward.
The latest versions of the SU-31 are more than a match for the F-16. The only fighter to match its capability is the French F-22 Raptor. The SU-31 and its variations will serve for another 3 decades and will certainly be inducted into aviation's hall of fame.
Click to read more
and watch the video
or