Shark attack: Man releases photo of his bite after incident on a Costa Blanca beach
Rate this title
A local man was attacked by a shark while swimming at the Arenales del Sol beach in Elche, Spain last week.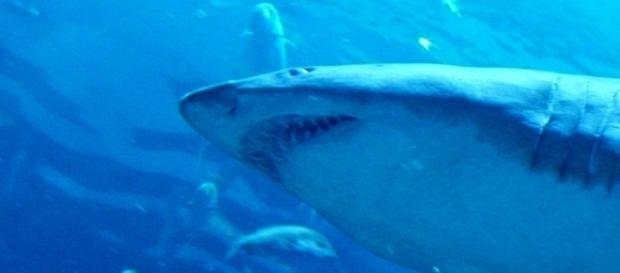 According to lifeguards working on the popular beach, a local resident in his forties walked out of the sea on Friday with blood pouring from his hand, after being bitten by what was thought to be a shark. At the time of the shark attack, red flags were raised on the beach in Elche, southeastern Spain and swimming was immediately banned by authorities as a precaution.
Swimmer rushed to hospital after the shark attack.
According to a spokesman for the local ambulance service, the bite was a serious one, and the man was immediately taken to the hospital in Elche for medical treatment and stitches. The spokesman said it was at that point they raised the red flag on the beach and called on all swimmers to immediately leave the water.
The Spanish news website Las Provincias reports that the culprit in the attack on the man was most likely a Blue Shark, known in Spain as a "tintorera," which typically grows to between six feet and 11 feet in length. The Blue Shark reportedly preys on small fish and squid and does not as a normal rule attack humans.
Photo released of the swimmer's wounds from shark attack.
The unnamed victim survived the experience but has on Monday released a photo of the gruesome wounds to his hand.
Pictured: Costa Blanca shark attack victim reveals wound https://t.co/zWsk18PPKd #Elche pic.twitter.com/YQc5TYH9wo

— The Local Spain (@TheLocalSpain) August 1, 2016
While swimming was banned on the beach following the attack, experts do stress that shark attacks of this nature are "extremely rare." A marine expert said, "Swimmers shouldn't be worried as people are not considered prey to this species.
They will only bite in very rare circumstances."
Christmas Day shark attack in the Canary Islands.
According to the Local another incident of this nature happened on Christmas Day last year when Cristina Ojeda, 38, went for a swim off the Arinaga beach. Reportedly about 65 feet from shore, she something attack her and saw a shark, around 5.5 feet in length had grabbed her arm. She said at the time that she pulled her arm away and the shark let go, but that her arm did feel like it had been dragged through thorns. It looked a little like that too.
Hoy he tenido un encuentro cara a cara con un tiburón. Cosas que pasan cuando nadas en Canarias en diciembre. pic.twitter.com/aZ7qSmnEGC

— Cris Ojeda-Thies (@ojedathies) December 25, 2015
She added, however, that it won't put her off swimming and she would have gone straight back into the water, if it wasn't for the bandage on her arm.
Click to read more
and watch the video
or