Philippines' war on criminality seen as advantage in the country's economy
President Rodrigo Duterte on making the Philippines safe and drug-free.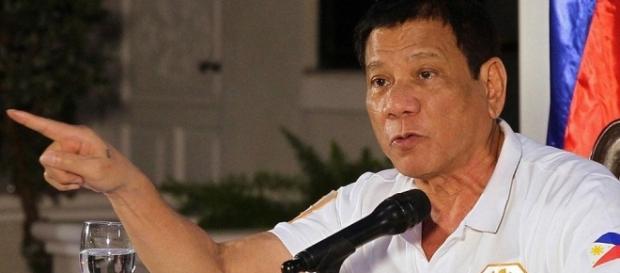 Since Rodrigo Duterte was inaugurated as the 16th President of the Republic of the Philippines on June 30 this year, thousands of alleged drug users, pushers, and criminals alike had been killed and therefore, crime rate had declined. Before winning the highest elective post in his land, the feisty president had been openly saying that he'll kill all the criminals in the country if he wins the election.
Criticisms on the killings
Several human rights groups and the church have been criticizing Duterte's way of wiping out the drugs in the country. They said the president can't just put the law in his hands and that everything needs to follow the due process of law.
A senator named Leila de Lima, a former chairperson of the Commission on Human Rights and Secretary of the Department of Justice, has been very vocal that she is not in favor of the president's solution to drugs. The two were involved in a word war recently and have been throwing accusations at each other to the point that even personal life issues were brought up. Duterte accused De Lima of having an affair with her former married driver. Senate hearings are underway about the killings.
The United Nations and the USA also expressed their criticisms of Duterte. But it seems that there is no way he can be stopped, not even by the UN or the USA, a known ally of the #Philippines. An irked Duterte even said that the country will leave the UN and even invite China to form a new organization if the UN continues to meddle.
He also slammed the US for interfering, and accused them of killing black people. The US has yet to respond to this accusation.
War on Drugs, good for the economy
Despite all the criticisms, economists have seen good potential in this bloody war on drugs saying this is a necessary evil to restore peace and order and attract more investors. "If we have peace and order, the investment climate will definitely, substantially improve and many will be rushing to the Philippines to invest," Ernesto Pernia said, the Socioeconomic Planning Secretary. #World Politics