Two women -- a mother and daughter -- were gang raped for three hours while traveling National highway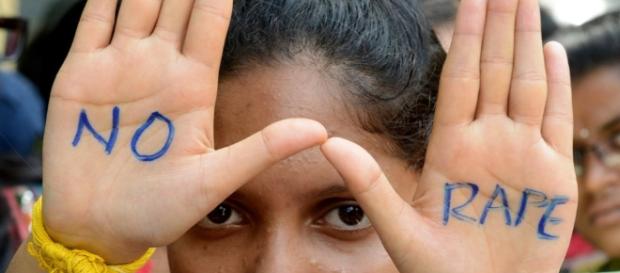 Gang rapes have become a little too common in India. One reason is that the country has poor policing. On July 31, a family traveling by car was waylaid near the town of Bulendshahr in the north Indian state of Uttar Pradesh. The car was stopped on the freeway by throwing some steel items on the road. The driver got down from the car to see what had happened when a group of men held him. The men in the car were tied while two women who were traveling, one aged 35 and her teenage daughter aged 14, were taken some distance and repeatedly raped for three hours.
Police notified
One of the men was able to untie himself and contacted the police on his mobile phone.
The police appeared on the scene after a tardy 30 minutes, but the criminals had left. The gang rape incident has cast a shadow on the UP government led by Akhilesh Yadav. Opposition parties have called for his resignation.
Anger against the government and the police erupted and Yadav immediately suspended seven policemen including four senior cops for dereliction of duty. He also gave a 24-hour ultimatum to the police to nab the culprits.
The police launched a massive manhunt and more than a thousand policemen were put on this task. It has borne fruit and three culprits have been identified and arrested. Another 15 have been taken into custody. The police have come out in poor colors, and now, it is known that the local station house in charge did not even visit the scene of the Crime.
The police refused to answer the helpline number promptly.
People criticize police
The police officers are under fire, and the government has cracked the whip. The police officers believe that a criminal tribe called the Banwaria, which squats on the side of the freeway, committed the rape. After the CM cracked the whip, the police swung into action and a massive manhunt was launched and the culprits are nabbed. The women's commission that visited the scene of the crime has complained of a lack of cooperation from the state administration.
Rapes of women, particularly foreigners, including Americans, are on the increase. Last week an Israeli tourist girl was raped in Manali. The rapes and violence against minorities have made the U.S. State Department observe that it is concerned about increasing violence in India.
Click to read more
and watch the video
or