Japan to fund a 2.4 Billion dollar railway project in the Philippines
Rate this title
Manilas' worsening traffic condition to be eased by a 38-kilometer elevated railway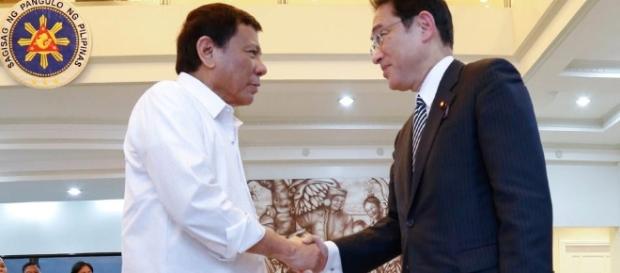 The Japanese government announced on August 12, Friday, that they will be funding the 2.4 billion dollar, 38—kilometer elevated railway that will connect the Philippine capital of Manila to the nearby Bulacan province to alleviate the city's worsening traffic condition. The railway system was among the topics discussed when Japanese Foreign Minister Fumio Kishida talked with President Rodrigo Duterte on Thursday in the southern city of Davao.
Masato Ohtaka, deputy press secretary for Japan's foreign ministry, told reporters in Manila of their sympathy with the country, saying that the project needs to be done quickly. Metro Manila as a whole has a population of almost 13 million and is one of the densely populated city in the world.
Due to the high volume of people commuting everydayvia poor road networks and railway systems, traffic in the city is hellish.
President Duterte said that one of his administrations' priorities is to reduce  the poor traffic conditions in the capital region and fix the country's deteriorating train systems. To date, Manila  has three railways, LRT1 and  2, and MRT3. The latter has had many interruptions and minor accidents  over the past months which affects thousands of daily commuters.
Japan, a master of railway systems
Japan mastered the railway system in their own country and is a pioneer of MagLev trains which reach a speed of 500km/h and is a method that uses magnetic levitation to move vehicles without touching the ground. A train travels along a guide-way using magnets to create both lift and propulsion, thereby reducing friction to a great extent and allowing very high speeds.
The Japanese loan is for the Philippines' Transportation Department, payable over 40 years, though Ohtaka did not give a timeline for the project. Philippines and Japan were enemies during World War II. Decades after, these two have been a very good trade partners in spurring economic growth for both nations. Though the railway has yet to be completed, it will surely be a massive help in easing the city's traffic conditions.
Click to read more
and watch the video
or