Benghazi Parents' are suing Hillary Clinton for extreme carelessness
Media's double standard of the Khan versu the Benghazi grieving parents.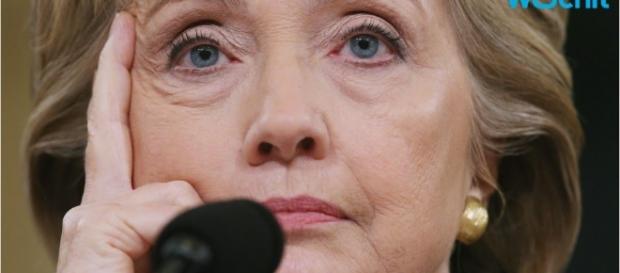 This week the parents of two of those killed in the #Benghazi, Libya attacks filed a "wrongful death" lawsuit against then State Department Secretary #Hillary Clinton. The Clinton campaign staff is laughing off the accusations while the media is portraying Hillary as not guilty of any wrongdoing. The media spent countless hours hounding Donald Trump over words they misconstrued on the grieving Khan family but are defending the person that presided over Benghazi tragedy.
Biased news reporting
The media is supposed to be objective about news but have demonstrated by airtime and print that they clearly favor Clinton. They say this will all be dismissed because she did nothing wrong. Mark Zaid, a Washington lawyer that specializes in national security issues, predicts the #lawsuit would be thrown out of court quickly.
Nick Merrill, a spokesman for Mrs. Clinton, said basically that there was no evidence that she was guilty of any wrongdoing. And that's what the mainstream media is maintaining but as Paul Harvey used to say here's the rest of the story.
Additional evidence of carelessness
This week the State Department released another 296 pages containing an additional 44 email exchanges which brings the known total to 171 of new Clinton emails that were not part of the 55,000 pages of emails that Clinton turned over. These records continue to contradict the words of Clinton's testimony on Benghazi and her email statements.
The lawsuit states that Clinton was careless in handling sensitive, confidential and classified information that led to their son's deaths. It states that subsequently, Islamic terrorists were able to obtain the location of U.S.
State Department's operations and orchestrate, plan and execute the Benghazi attack. #emailserver
The lawsuit also accuses Clinton of making false and defamatory statements recklessly and purposefully with malice in her public comments including those regarding the connection between the Benghazi attack and an anti-Muslim YouTube video. Less than a month ago at the Republican National Convention Ms. Smith said, "I blame Hillary Clinton personally for the death of my son."