Zika virus infection low at Brazil Rio 2016 Olympics: Yale calms mosquito borne bug fears
Rate this title
Few will get Zika at Rio de Janerio Olympic games, despite WHO scare for athletes, pregnant women, spread to home countries.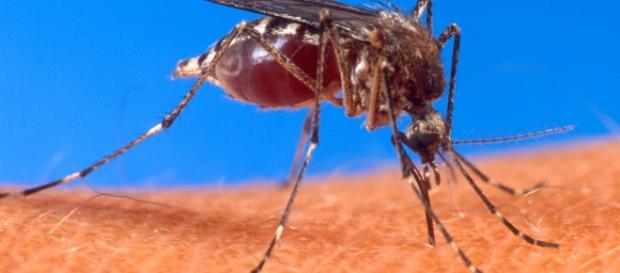 Contrary to the alarum being sounded, Zika virus will have a low infection rate at the Brazil Rio 2016 Olympic games, promise several Health groups. Researchers at Yale explored risk factors at the upcoming Olympics in Rio de Janerio and predicted they would be minimal. The widespread panic over Zika is that visitors and athletes will contact the mosquito borne virus and bring it back to their own countries. There's also fears that infected pregnant will deliver babies with birth defects like microcephy. But despite flashing sirens from the prestigious World Health Organization (WHO), Zika will infect only a very tiny group of Olympic visitors.
How many will contract Zika at the Olympics?
Based on a Yale mathematical model, only three to 37 of the hundreds of thousands involved in the Brazil Olympics will contract Zika and bring it home. Researchers followed patterns of dengue fever spread at the FIFA World Cup and found the few people reported illness upon returning home. Dengue is spread by the same mosquitoes (Aedes Aegypti) that carry Zika fever. Additionally, many guests will be coming from countries where Zika is already present. 
Exaggerated Zika fears scapegoat Brazil Olympics
Yale scientists aren't alone in calling the Rio 2016 Olympics scare exaggerated. Doctors from Vanderbilt University, researchers in Brazil and others have argued that the Olympic games will present a very low risk of Zika. This is based on past patterns in mosquito borne infection spread.
Many feel that claims like those from the WHO only stigmatize Rio de Janerio. But other Zika virus predictions may not be blown out of proportion. 
Zika, pregnant women and microcephaly scare
Perhaps the most terrifying statistic, made in a microbiology journal, said 1.65 million pregnant women would contract Zika in the infection's first wave. Zika is dangerous for pregnant women for the birth defects it can cause. Children born of infected mothers have had microcephaly, a condition in which the infant's head and brain are very small. Researchers are exploring the legitimacy of these statistics.
Click to read more
and watch the video
or