US-Designated Terror Suspect Warns of Escalating Violence in Kashmir
Saeed: "America is supporting this oppression by India... and because of this, the killings and violence"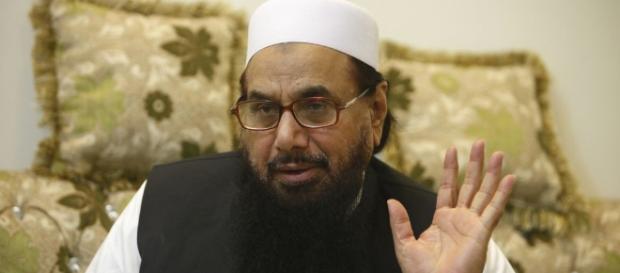 According to an exclusive report from the Associated Press, Hafiz Saeed, a founding member of Pakistani terror group Lashkar-e-Taiba, warns that an escalation violence in Indian-ruled Kashimir is inevitable.
The militant group is thought to be responsible for the 2008 terror attacks in Mumbai, which claimed the lives of 166 people. The only attacker caught alive in that incident was Ajmal Kasab, is reported to been a member of the organization.
America allows India free reign
During the interview, which took place in Saeed's two-story home in Lahore, Saeed accused the United States of giving free-reign to India to quash anti-Indian protests.
"America is supporting this oppression by India by saying it is an internal matter," said Saeed. "This has given India encouragement, and because of this, the killings and violence will continue", he said.
Saeed, who has a $10 million bounty placed by the State Department Rewards for Justice Program, has escaped prolonged incarceration.
"Many times I have been arrested on the order of America and India ... (but) the Lahore high court freed me and also my organization, saying we were innocent of terrorism charges and did not participate in any terrorist activities," Saeed said."
Washington has reiterated its non-interventionist stance
"We want to see dialogue between India and Pakistan and the Kashmir on the – on how to resolve the conflict in Kashmir and our policy hasn't changed," said State Department spokesman Mark Toner.
Tensions have been high in the region for decades: of the three wars fought between Pakistan and India, two have been over the Kashmir region. Matters were made worse after the death of 22-year-old Burhan Wani, a popular member of the Kashmiri insurgency. His death, one of 31 of the anti-Indian protestors killed by Indian troops during street protests, has caused a fresh wave of support in the form of Indian Kashimiri protestors.
"When India martyred him, then the common Kashmiri joined the movement," said Saeed, who is thought of as either the only hope for a jointly ruled Kashmir or as a founder of one of the most brutal terrorist organizations in the region.
Saeed denies any involvement with Lashkar-e-Taiba-- a group rumored to have ties with al-Quaeda-- dismissing such allegations as "Indian propaganda." This is despite giving interviews as its chief at the organizations former headquarters in Muridke.
Click to read more
and watch the video
or