Two people holding hostages in French church neutralized very quickly
Reports came in that two men holding hostages in Sainte-Etienne-du-Rouvray, France have already been neutralized.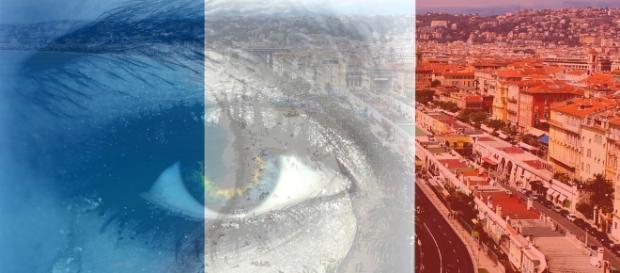 Rouen, France - The news barely made the AFP pages that two men were holding hostages in a church in Sainte-Etienne-du-Rouvray. Rouen in France before the fact that they had already been neutralized was reported by Reuters.
Elite units reacted fast.
After the assailants were reported to be in the church this morning – June 26th, the Mayor and Police outside the building were preparing for a standoff, but elite units were quickly dispatched. The news came from an official who, according to AFP was not authorized to give out a name.
Hostage killed.
Reuters reported initially, that whilst the attackers had been neutralized, it is still unclear at this time whether they had been taken into custody or killed by French security units.
However, breaking News issued a further Reuters report a few minutes later that seems to confirm that at least one hostage was killed in the church and both the armed attackers were killed. A tweet came in that said that the throat of the Priest was slit by the hostage takers, but this is as yet unconfirmed, but Reuters also reported  the this as a fact a few minutes after the tweet was posted.
@AP they slit the throat of the priest ...

— Dubito (@lkkhm) July 26, 2016
Motive unclear.
The motive for the hostage taking is unclear at this time. The immediate reaction on the AFP twitter site was of anger and assumptions that these hostages would be of Muslim origin, although it is too early to say whether this was anything to do with refugees or Muslims.
@AP yeah, sure, it was surely the manifestation of peace loving islam as usual.

— Leon Zawodowiec (@leo8765) July 26, 2016
France terror attacks.
France has faced a surge in terror attacks recently.
Since the Paris attack in November last year, there have been at least another four terror attacks including this most recent one. In January a man who said that he wanted to kill troops and who had Jihad images on is computer drove his vehicle into troops outside a Mosque in Valence.
In June at the Manganville stabbing a Police Secretary and her Police officer husband were stabbed to death in their home. ISIS claimed responsibility for the attack. Most recently, a man drove his truck into a crowd of people celebrating Bastille Day in Nice, killing children along with many others. There were also shots fired during the incident. Since 2014 and through 2015, the majority of such incidents have either been claimed by ISIS, have been established to have a Jihadist origin, or the assailants shouted "Allahu Akbar" at some stage of the event.
It has been reported by Reuters that Francois Hollande, President of France is on his way to the Church in Normandy where this morning's attacks took place.