#ThisFlag Pastor Mawarire cancelled RSA University public address over safety concerns
Last night thousands of students and supporters were disappointed when Zimbabwean #ThisFlag Pastor Mawarire failed to appear at a public address.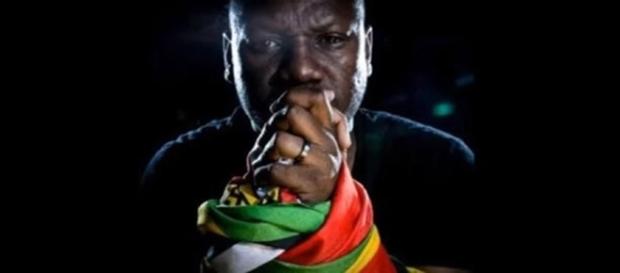 Johannesburg- South Africa. The popular #ThisFlag Pastor, Evan Mawarire was due to give a public address at the University of Witwatersrand on Thursday 21 July. He left Zimbabwe for South Africa after his release from court on treason-related charges earlier this month. By 5.00pm the large auditorium was packed with students and supporters singling patriotic songs and hymns whilst wearing their Zimbabwe flags. The atmosphere was electric but due to a cancellation over safety concerns, the crowd was deeply disappointed.
People began to fear for him after long delays.
As Pastor Mawarire was late to arrive at the public address, the organisers called him and he confirmed he had been delayed.
At that time, the message came through that he would be another ten minutes or so. To pass the time, various people from the floor stood up and made their feelings about Zimbabwe known, but many people started to whisper their fears that all was not well and nearly an hour later there was some anger but mostly there was genuine concern for Pastor Evan.
Over an hour after the Pastor was expected to arrive it was announced to the crowd that due to safety concerns, Pastor Evan would not be able to attend the public meeting. Some of the organisers tried to get the people to stay and have some debate, but the disappointed crowd left immediately. One man in the crowd told me that this was sign that the #ThisFlag movement was precariously based around a single personality, whilst a younger student said that she felt that as long as the Pastor was safe, she understood the reasons for his absence.
Pastor Evan Mawarire delays arrival because of apparent security reasons #ThisFlag pic.twitter.com/m5uQKWdT7D

— Nasya Smith (@NasyaSmith_SA) July 21, 2016
The Pastor was 'gutted'
Pastor Evan Mawarire posted up on his Facebook page that he was "Gutted" he had not been able to attend and he said he will try and make some plan to be at one next week. Most of the comments on his post were replied to with loving support and exhortations for him to stay safe. One particular commentator spoke for a lot of people when she said that there was no point in dying and that Zimbabwe needs a leader, not a martyr. Pastor later replied to a comment by saying that he had experienced a "scary moment."
The long reach of Zimbabwe state agents.
Although he has not elaborated in what the scary moment was, every Zimbabwean is well aware that the Zimbabwe State Police - The Central Intelligence Organisation (CIO) have very long arms so to speak and it is common knowledge that they are operating throughout Africa.
In 2013, Bulwayo24 News reported that a CIO operative had leaked information that many operatives had been sent into Zambia, South Africa, Botswana and Mozambique to hunt down political activists, dissidents and deserters from the armed forces.
In 2011 Radio Nehanda reported that SW Radio Africa published a leaked list of operatives working outside of Zimbabwe. The list was published in six lots and there are thousands of prominent ZANU (PF) supporters amongst them. ZANU (PF) who stand for President Mugabe has publically threatened that they will "deal" with Pastor Mawarire.