The Tejas Light Combat Aircraft made in India is inducted in the IAF
Rate this title
The Indian Air Force has taken delivery of the first 2 indigenously manufactured LCA with multi-role capability by Hindustan Aeronautics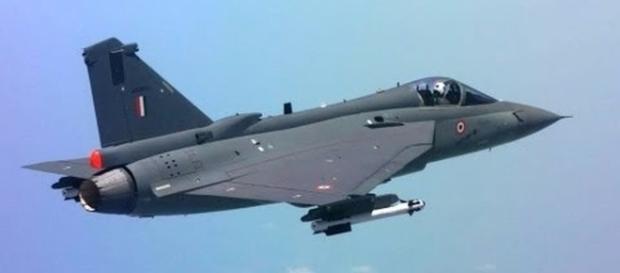 The Tejas is an LCA manufactured by Hindustan Aeronautics at Bangalore in India. The project was conceived in 1991 and took over 2 decades to bear fruit. HAL is the main Indian aircraft factory where Dr. Kurt Tank, the German designer of Focke-Wulf fame during the days of Hitler, had designed the Marut (HF -24) a subsonic interceptor in the fifties and sixties of the last century.
HAL also has a long pedigree as it serviced American aircraft during World War II. The Tejas is an indigenously designed LCA and is slated to replace the aging MIG-21 squadrons. Two planes have been inducted into the IAF (Indian Air Force) and plans are afoot to equip 2 squadrons with these planes.
The squadrons will have 20 planes with 4 in reserve.
The Tejas
The Tejas was supposed to be developed much earlier, but prototypes tested by the IAF were not up to the mark and the plane went back to the design board. The plane was also delayed as the involvement of Lockheed- Martin, the US aircraft manufacturer entrusted with the project, had its contract canceled under pressure from the US government after India went nuclear in 1998. The government entrusted the further development of the plane to Indian scientists and phase II of this project commenced in 2001. The IAF at that time was not too keen for this plane but government pressure led to an order for 40 planes. The plane's avionics and ECM were revamped and the latest radar incorporated with the help of Sweden. The plane was tested last year and cleared for an operational role.
The future
The Tejas is a swept wing multirole interceptor. it has a speed of Mach II and uses the latest fly by wire technology. Despite all the innovations the plane does not completely solve the operational needs of the IAF, which is now going ahead and developing the 5th generation fighter along with Russia. The Russians were chosen as India has a long history of relying on Russian aircraft which have stood the IAF in good stead all along. The IAF has also gone in for the French Rafale advanced fighter.
The Tejas gave a demonstration at the Bahrain air show and impressed all. It's a feather in the cap of the Indian aircraft industry and puts India in the ranks of the nations who manufacture supersonic interceptors.
Click to read more
and watch the video
or