Severe weather warnings issued in South Africa as chaos follows heavy rains and snow falls
In South Africa, widespread snow, heavy rain and hail storms are causing chaos on the roads: at least two motorists swept away.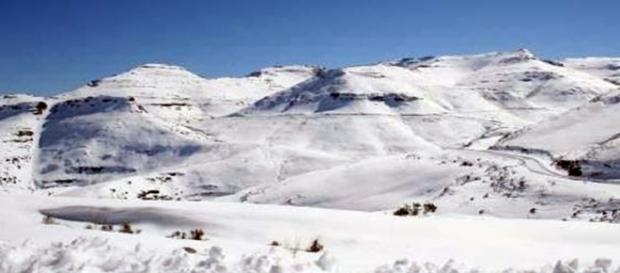 Severe weather is causing chaos on the roads of parts of South Africa, as heavy snow falls hit the Cape in southern areas and Kwa-Zulu Natal in the west. Unseasonal rains are also falling in the Highveld central areas of Gauteng and parts of Mpumalanga. This has prompted the South African Weather Service to issue warnings which the emergency services are taking very seriously. Early on Tuesday 26 July EWN reported flooding in Bedfordview near Johannesburg and heavy hail falls in the surrounding areas.
Emergency management teams.
The Citizen reported that Kwa-Zulu Natal may have to deploy emergency management teams as conditions worsen in Natal.
The weather bureau expects the conditions to persist for another two day to come. The traffic chaos in Kwa-Zulu Natal can be attributed to the fact that the rains are exceptionally heavy for this time of the year and while snow does happen, it is not normally a big feature countrywide. Even Mooi River, in the foothills below the Drakensberg mountain range experienced some snow on Monday.
Women rescued from flooded building.
In the city of Durban, two women were rescued from the second floor of an apartment block as waters rose so fast and furiously. There are comments from some people complaining that if the municipalities maintained the water systems correctly, this type of flooding could have been prevented. There were reports that some roads had become rivers and many motorists were in danger as they tried to navigate rush hour traffic Monday evening.
On Monday, a vehicle belonging to a sixty-two year old woman was found. The vehicle had been swept away by flood waters, but there is no sign of the occupant at this time. News 24 reported that she is the second person who has been reported missing in the flood waters.
Travel warnings.
On the higher ground where snow fall has been heavy, there are reports of people stranded by snow and some of the neighboring Lesotho Ski resorts have visitors unable to leave as the snow had made the roads impassable. There are reports of people being stranded in traffic due to accidents and closed roads in Kwa- Zulu Natal, even along major roads. Safety authorities have advised travellers to avoid using the roads if possible, and to carry extra blankets, food and hot drinks in case of long delays.
Coping with the cold.
There has been some heroism and the South African Police Service mentioned that some officers had risked their own lives under very dangerous conditions to save two people who were trapped in the flood. In the meantime, the homeless are being told there will be place for all who need shelter and poorer people across Gauteng, the Cape and Kwa-Zulu are being warned about the hazards of lighting fires indoors.
Sadly, for many – there is simply no other way to cope with cold and wet.
Bad weather brings more people out on the roads.
Snow is a phenomenon for many in South Africa, and as soon as snow falls are reported to be within driving reach, many people travel from the Highveld to the snow areas. This is causing dome concern for traffic authorities and for landowners, who complain that people wanting to play in the snow trespass, damage fences and roads and leave behind litter. With little understanding of the dangers of hypothermia in the country, there are some fears that people may inadvertently get into trouble during the inclement weather period.