North Korean leader Kim Jong Un was slammed with penalties for Human Rights Injustices
Rate this title
U.S. Department of Treasury bans North Korean Senior Executives and entities linked with Human Rights Injustices.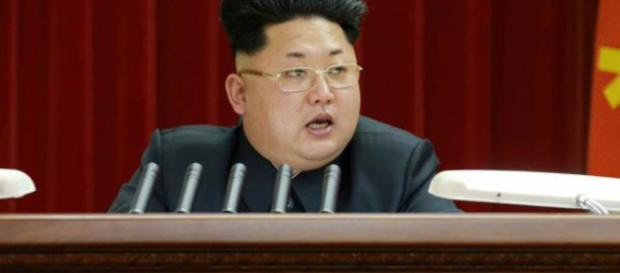 First time Washington slammed Kim Jong Un directly
On Wednesday in Washington the Obama administration slammed penalties on North Korean leader Kim Jong-Un and 10 other establishment administrators for their so-called involvement in human rights injustice against the people of North Korea. Authority leaders said Kim was "fundamentally liable" for what they called "North Korea's well-known injustices of human rights."  "Under Kim Jong-Un, North Korea continues to inflict intolerable cruelty and hardship on millions of its own people, including extrajudicial killings, forced labor, and torture," said Adam J. Szubin, Acting Under Secretary for Terrorism and Financial Intelligence said in a announcement revealing the new plan in a press release. 
Severe punishment
The penalties also expand to five North Korean state bodies, including the Ministry of People's Security's Correctional Bureau which the announcement says supervised labor camps, and other detention facilities, where human rights abuses occur such as those involving torture, execution, rape, starvation, and lack of medical care takes place.
Choe Chong Pong, Director of the Investigations Bureau of the Ministry of People's Security, was also named to the list, along with many top administrators in the agency. However, U.S. Administrators addressing the media on the new plans say they expected the penalties to have a "global massive effect" making it difficult for those on the list to do work with global financial companies. 
The Officials names were publicly released
However, this was the first time that administrators noted several of the North Korean officials involved have been publicly noted, citing the hidden nature of the military. The military unit also addressed the hope that the State Department report and penalties will help persuade mid-and-lower-tier administrators to stop from doing Human Rights injustices out of fear of never being touched.
North Korea is already under fire to heavy U.S. penalties for its past nuclear weapons and missile activity. Although, Wednesday's plan targets the first time Government officials have been penalized for Human Rights Injustices. The new quotas were taken in partnership with the State Department's proceeding of a statement entitled "Serious Human Rights Abuses or Censorship in North Korea," which was authorized by the U.S. Congress under the North Korea Sanctions and Policy Enhancement Act, occurred earlier this year. The government officials said the administration had been functioning before the section of the bill to designate officials for possible penalties in an attempt to expose officials in the North Korean government who are accountable for serious human rights penalties and restriction in North Korea. 
Click to read more
and watch the video
or