Kidnapped Indian woman Judith D'Souza rescued from Kabul
Judith D'Souza worked for the Aga Khan NGO foundation in Afghanistan but she was kidnapped from outside her office in Kabul city.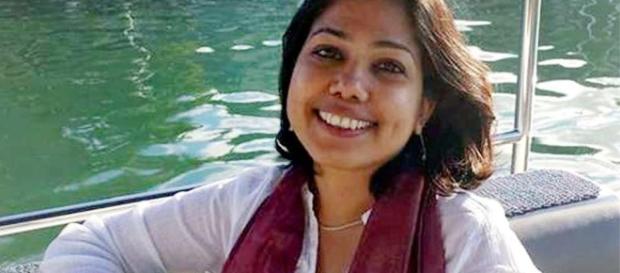 Judith D'Souza is a 40-year-old lady from Calcutta. She volunteered to work in Kabul for the Aga Khan foundation as a technical advisor. She was advised not to go to Afghanistan where there is a civil war going on between the government forces supported by the USA and the Taliban, but she chose to ignore this advice. She was doing humanitarian work in Kabul, the capital of Afghanistan. She was due to return home but she was kidnapped from outside her office in the Taimani area. This led to a lot of diplomatic activity as the Indian government asked the Afghan government to rescue the Indian girl from the clutches of her kidnappers. Judith was kidnapped on 9 June.
The rescue.
India along with the USA is supporting the Afghan government. Massive aid is given by India to the Kabul government and many Indians are working on various development projects in Afghanistan. Judith volunteered to work in Afghanistan, something which many women would avoid. 
Yesterday the Indian foreign minister announced in parliament that Judith had been rescued and she had spoken to Judith, who was in high spirits. She also announced that Judith would soon be back in India and she would be accompanied by the Indian ambassador to Afghanistan. There was a lot of support for Judith and hundreds took to social sites like twitter to request the government to get Judith back. The Indian government was putting pressure on the Afghan government to bring about her release.
The USA as an ally was also kept in the loop.
Found in village house.
Details are not available as to how Judith was rescued. In all probability, it was a rescue operation conducted by the Afghan government forces. Just a day prior to her rescue, her brother had met the foreign minister to request her active intervention to rescue Judith. Now it is announced that the kidnapping of Judith was for ransom by gangsters and not by the Taliban. The Afghan security forces cracked the case after an interrogation of both her driver and the security guard accompanying her. She was rescued from a village house close to the city in the Shamoli plains. Now that Judith is back, the government can heave a sigh of relief.  #Terrorism #Crime