Houthi rebels caused blood-spilling in Yemen's Taiz as efforts ended in futility
Houthi rebels have pushed 200,000 of Yemen's civilians into desperation.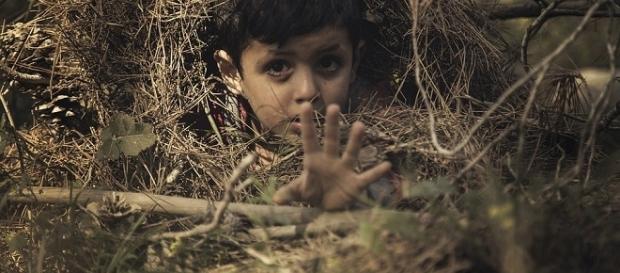 The Houthi rebels in Yemen's Taiz devise new tortures for the civilians every day. The besieged children plead with doctors to extricate bomb shrapnel from their wounds and are dying in unbearable pain as they are being inadequately looked after by the doctors. The besieged civilians are raising a hue and cry, believing that the world has forgotten the war in Yemen. The rivalry between two factions to gain control of Yemen has triggered catastrophic conditions for the civilians, particularly the children in Taiz.
Houthi Rebels.
The Houthi rebels from the Shiite sect of Islam are fighting a war against the forces of former President Abdu Rabu Mansour Hadi who is backed by the Yemeni government and the Saudis.
The Saudis are unwilling to let the Shiite regime establish in Yemen, as it is an Iran-backed Shiite movement. Since the commencement of the war in 2015, over six hundred children have died. Millions of Yemenis have been stripped of humanitarian aid. The solution to this catastrophic condition lies in the liberation of Taiz. 
Taiz's hospitals are on the verge of closure.
The war has resulted in hospitals closing as medical supplies are hampered due to the blockade on each side of the rivals. The critically injured victims of the war are denied oxygen at the hospitals, as the Houthi rebels frequently halt the medical supply to the hospitals. Up to 40 hospitals have closed so far, including the aesthetic medical facility. NGO's are making efforts to assist the Yemeni civilians but unfortunately the magnitude of the catastrophe is beyond their capacity.
The water supply to the surrounded civilians is only available once a week and the electricity supply has been disconnected to Taiz for the last year.  
Taiz's besieged children. 
Taiz is the most important and third largest city of Yemen. According to the Red Cross, it is being sprayed with rockets and bombs. Rival groups have turned Taiz into a bloodbath as the city has been torn apart by the Houthis as well as  by Ali Abdullah Saleh forces. The civilians are desperately trying to flee Taiz as hundreds of children have been killed. Rights groups are concerned that the future of the children has been devastated by the war in Yemen. The US-supported Arab allies are pitted against the Houthi rebels. Yemen is a festering wound on the world.