Germany seeks to tighten gun laws
Following the gunman attack in a Munich shopping center that left nine dead, German officials call for stricter gun laws.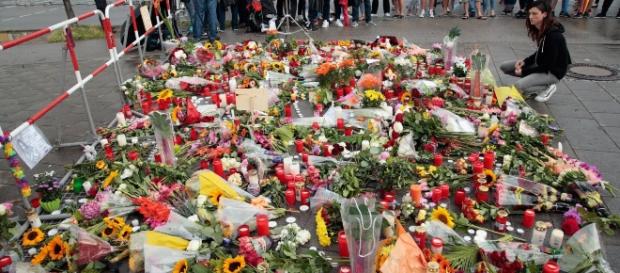 Just days after an Islamist extremist stabbed and murdered one person at a railway station in Bavaria, Germany is once again racked with fear and anger of the nine lives lost in a gun rampage last Friday. 
18-year-old David Sonboly open-fired in the shopping center, which has resulted in many in the country questioning whether the laws should be altered. 
The Shooting
Sonboly has no Islamist ties and is said to have had an obsession with gun rampages. Police state he had been planning the attack for over a year and he was able to obtain the illegal firearm online.
In addition to the nine people who were killed, 27 more were injured, 10 critically. The date of the attack, July 22, was the fifth anniversary of Anders Behring Breivik's mass murder in Norway, which left 77 dead following the detonation of a van bomb and shooting at a summer camp. 
Vigils are still being held in Munich to mourn the loss of lives which were lost far too soon.
The victims included three people from Kosovo, three from Turkey, one from Greece and the following two have been unidentified. Seven of the victims were under 20. 
Gun Laws In Germany
Gun legislation in Germany is already one of the strictest in the world. Fully automatic weapons are completely prohibited, whereas semi-automatics are permitted for hunting and competitive shooting.
All buyers under the age of 25 are required to undergo a psychological evaluation. In order to carry or own a gun, a license or permit is required, both with have rigorous application processes. There are two levels of permits. 
All felons or those with mental disabilities are automatically denied a license. Otherwise, to acquire a license, people must provide a reason for why they require it--self-defense not being on the list of acceptable reasons. 
The second level is a permit to carry, but this is usually only reserved for those who are under threat, such as money couriers. 
However, despite its strict laws, Germany is still has one of the highest gun ownerships in the world, coming only after the US, Switzerland, and Finland.
Calls For Change
The question people are asking now is how someone like Sonboly, who never would have been approved for a firearm license, was able to acquire one as easily as he did.
Vice Chancellor Sigmar Gabriel has signaled that they will be doing everything they can to ensure an attack like this doesn't happen again. "We must continue to do all we can to limit and strictly control access to deadly weapons," he said. 
Interior Minister Thomas de Maizière said he has plans to review the current gun legislation and make improvements where it is necessary. The most recent revision to the gun legislation was made in 2009. 
They are not alone is asking for change. Bavarian Interior Minister Joachim Herrmann has requested in the future the army should be allowed to intervene should another attack, terrorism or not, happen again. 
Click to read more
and watch the video
or