American woman accused of plotting to kill Stephen Hawking in the Canary Islands
The possibly mentally unstable stalker had sent death threats to Hawking through email and social media.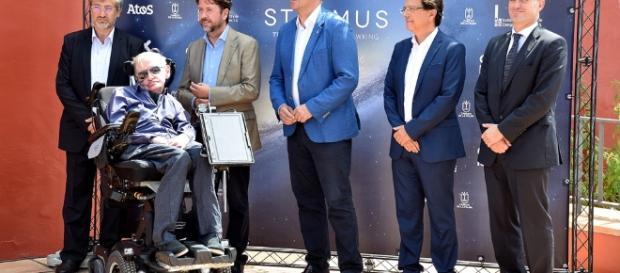 An American woman has been arrested for a murder attempt on Stephen Hawking.
The plot in Tenerife
Currently only known to the public as Jenny Theresa C., the potential attacker was arrested in Tenerife, a Spanish island within the Canary Islands by the Policia Nacional. Hawking had been there to attend the annual Starmus International Festival, which celebrates astronomy, where he was due to serve as a judge and speaker.
Reportedly, she had been sending death threats to Hawking through email and social media, writing "I'm next to you and can kill you" at the event. Hawking's family took precautions over the threats, contacting detectives and ensuring that Hawking was given special police protection.
The suspect was arrested at the nearby Hotel Conquistador by the Playa de las Américas, which was near the event's base, the Arona conference center.
Police reportedly identified the suspect as the potential attacker when they found that she was in possession of Hawking's itinerary on the island.
What happens now?
The attacker has been sentenced with a four month jail sentence, officially being charged with the crime of issuing serious threats, In addition, she has been issued with a restraining order that will block her from going within 500 meters (1,640.42 feet) of Hawking, in addition to communicating with him for the next eight months. Under Spanish law, she could have faced up to two years in jail, but the attacker was granted leniency due to it being her first offense in Spain.
Why did she want to harm Hawking?
As for a motive, Hawking's attacker reportedly claimed to police upon her arrest that she was in love with Hawking and meant no real harm against the scientist.
Because of this, police believe she is mentally unstable. It is currently believed that the woman had been stalking and plotting to kill Hawking throughout the world, possibly for years, and that her emailed death threats detailed the exact ways she had planned to harm Hawking. While American-born, she was currently based in Norway at the time of the attack.