Why is Eastern Europe being radicalized?
Today's situation in EU is not just about the 'brexit.' The Eastern EU countries are radicalized. The question is -- Why?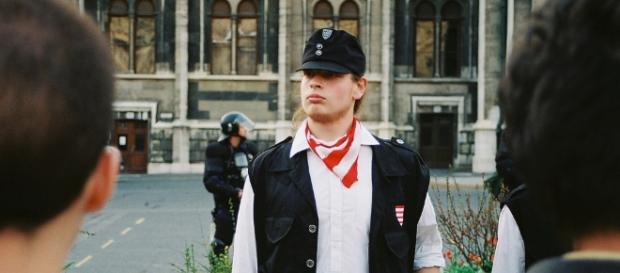 Even though the refugee crises didn´t actually hit Eastern EU countries, the topic happened to be crucial. Many anti-EU speakers stood up against the whole policy of distributing refugees in other countries. They usually argue against the fining of those states which decided not to accept refugees. Most notably this happened in the Czech Republic where several movements mushroomed and gained popularity among the people (e.g. Bloc against Islam led by M. Konvička).
Not just about new movements.
But this is not just about the new movements. Many opposition politicians took this opportunity to assure people they serve them well.
Viktor Orban, the Prime Minister of Hungary, in his criticism of EU policy is supported by the far-right party – Jobbik. Robert Fico, the Prime Minister of Slovakia, was trying to gain votes from far-right supporters with his election slogan: "We are protecting Slovakia", but failed. Poland Prime Minister – Jaroslaw Kaczynski last month declared that Poland won´t accept any refugees. 
Pro-Russian sentiment and fight against 'fascist EU'
The other big topic is the pro-Russian sentiment that spread among the Eastern European countries. This shift of geopolitical views may be seen in Hungary and Slovakia, although less in the Czech Republic and in Poland which sees Russia as their sworn historical enemy. The Hungarian Prime Minister is known for his great relationship and admiration for president Putin.
A well-known case is a deal over Pak´s nuclear power plant that was probed by the EU commission several times. Even though the EU found out that the deal does not comply with EU policy and recommend sanctions against Russia, mister Orban is still defending this move.
The Far right.
The far-right neo-fascist movement called "People party, Our Slovakia" led by M. Kotleba, that happened to be in parliament after this year´s election, is also known for their support of Russia. Their argument is simple: EU and the West is fascist, Russia is not. Why? Well, Germany was fascist back in the old days and Russia was therefore anti-fascist. Nowadays the geopolitical approach of the West that led to crises in the Middle East and the Ukraine is their proof. 
The disillusionment
Unfortunately this is not just the view of few political parties. The Ukraine crises and the war that arose in Donbass is actually a very important topic for ordinary people, especially those who live in rural areas. After the Velvet Revolution, many people felt some disillusionment with the new democratic system that was basically built upon old communist structures.
Standard of living.
The fall of standard of living in eastern EU countries and the brain drain has caused  the worst political situation which is connected to plenty of unpunished crimes. The situation is different in comparison to western EU countries where democracy is well-rooted. Nowadays people living in Visegrad 4 countries (Hungary, Poland, Czech Republic and Slovakia) feel that democracy ruined their lives and the lives of their descendants. They believe that the return of communism, or other some kind of non-democratic system, would be beneficial for everyone.
Crises.
Nowadays people face several crises such as migration, the struggle with Russia and the global terror threat and this is pushing eastern EU countries towards the so-called "euro-skepticism" which is very different to that in France. The outcome was seen in the last Slovakian election that brought the far-right party into parliament. Let´s not be confused -- this is probably not just thier biggest victory, but also the beginning of further radicalization in Europe. #World Politics