Venezuela is confronted with the problems of food crisis, economic war and political war
Venezuela is fighting a war for its survival pertaining to the food crisis, the economic crisis and the political conditions are worsening.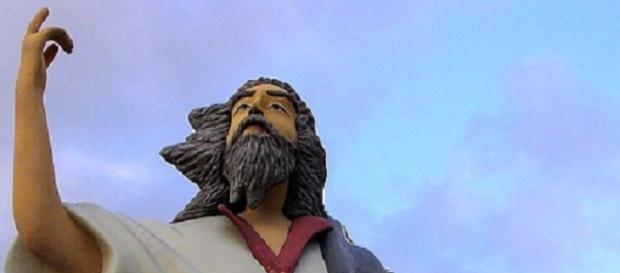 Venezuela is groaning under the heavy weight of a food crisis along with other assorted internal issues. The military is mounting raids on vandals so that calm will prevail. The Venezuelan military is pouncing upon looters to arrest them. The most recent looting spree saw four hundred rioters arrested. In Cumana the people came out of their homes onto the streets, chanting slogans "We Need Food". The military had to swing into action to quell the rebel-like situation. 
The scarcity of food and unrest are realities in Venezuela.   
Sucre state is full of questions which require answers. The government and the opposition are slapping the blame on each other regarding the economic crisis Venezuela is undergoing.
A number of people who resorted to violence were shot dead and as many as twenty businesses have been smashed by the rioters since Tuesday. Forced through starvation, people went on a rampage of looting and plundering. 
The Illegal acts involved bribery.
People are deliberately causing damage to properties. The local high-ups have stated that the people are indulging in intentional violence. The local authorities made it clear that these acts are underway at the instigation of a right-wing group - an opposition party. Local media has reported  that three people have been killed, but the local authorities have refuted this claim.  Regarding reported deaths, the authorities expressed ignorance, saying that the said deaths are not looting related and occurred for different reasons. The Regional Governor Luis Acuna, informed a TV station that the governor laid the blame on the opposition and stated that only four hundred arrests have been made.
Luis Acuna further revealed that all was pre-planned and the acts involved bribery. 
Nelson Moreno.
Nelson Moreno, the governor of Anzoategui state, which borders on Sucre state, admitted that eight arrests had been made there on Tuesday and all arrests were looting related. He said that shops are being looted to satisfy a hunger crisis. Local monitoring group "The Venezuelan Observatory of Violence" reported that only ten incidents have happened across the country. The monitoring group reported that the high inflation percentage brought about all the tension. The opposition political party accused President Nicolas Maduro and Hugo Chavez of socialist economic policies failure. He said the opposition party is pursuing a path towards a referendum in the current year. He said the opposition is employing tactics to topple down his regime. Nicolas Maduro, aged fifty-three, branded the opposition as his inimical party and claims they are looking for excuses. The opposition is paving the way for an illegal seizure of his regime, he believes. The government lacks the time to hold a referendum this year officials stated. #World Politics #Crime #war