Thousands of migrants rescued this week off of Italian shores
The African migrants greatly risked their lives to become asylum seekers.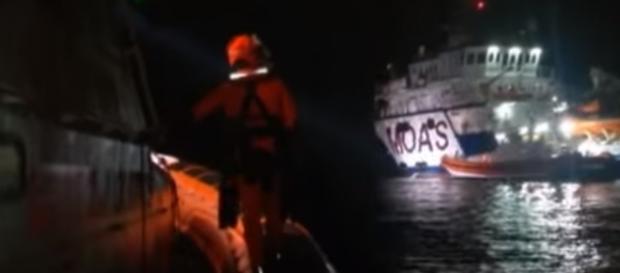 Around two-thousand migrants have been rescued off of the coast of Libya by the Italian coast guard this past week, on Wednesday and Thursday, according to recent reports. The migrants are believed to be from various sub-Saharan African countries, including Cameroon, Togo, Senegal, and Côte d'Ivoire.
The dangers of the Strait of Sicily
In addition, two corpses have been found that are currently believed to be of migrants who failed to cross the Strait of Sicily, which separates North Africa from Italy. As of yet, very little details of their deaths have been revealed.
The route across has proven to be quite dangerous than similar, possible routes, with over 2,000 deaths reported from crossings so far, in this year, alone.
Reportedly, however, currently temperate weather patterns are believed to have inspired more recent attempts to make such a dangerous crossing, explaining the recent increase of attempts. Last week, close to 900 migrants also are believed to have died crossing the Mediterranean. Of the 48,000 migrants that have come to Italy this year, it can be surmised that one in 23 migrants have lost their lives.
One growing problem, in particular, is that boats often carry too many passengers, and often find themselves abandoned at sea.
Those involved with the rescue
Fifteen rescue operations were performed; while the Italian navy and coast guard headlined the operations, the rescues also came through with aid from ships of other countries, such as from England and Germany. The rescue had also received aid from humanitarian organizations such as the Frontex border agency, the Migrant Offshore Aid Station, and Doctors Without Borders.
What will happen to the migrants now?
According to reports, the migrants rescued have been registered as asylum seekers in Italy. The Italian coast guard released the following statement, claiming that those rescued were now "safe and sound." These migrants will have joined 48,000 migrants who have also reached the Italian shores, since 2015.
Click to read more
and watch the video
or