The UN says that humanitarian aid must reach Syria's beleaguered civilians
The airdrop aid is the last solution to reach the 600000 Syrians, who are in an isolated corner.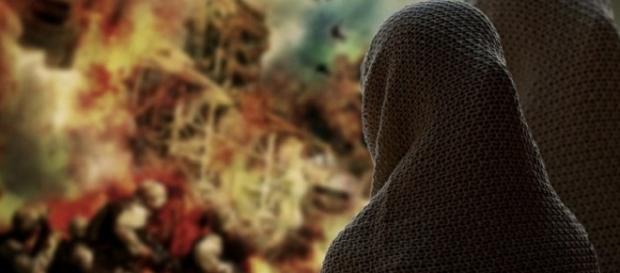 Diplomats are unanimous on their last and final decision. The UN humanitarian head Stephen O'Brien said that they have been persistently sticking to the stance that access without any hindrance must be made mandatory. He said that law does not permit impediments in the way of delivering humanitarian aid to the public. As the ISIL forces are putting up the strongest resistance to the relief-aid agencies, the UN is determined to materialize its airdrop mission. The UN, in league with the ICRC will seek permission from Damascus, as people are in dire need of the relief-aid. It is lamentable that the Syrian government has not played a role to close the land access to the badly surrounded civilians under heavy bombardment.
Matthew Rycroft, the United Kingdom's ambassador to the UN expressed annoyance.
Matthew Rycroft expressed annoyance and went to the extent of saying that the international community bears zero tolerance towards the delaying tactics shown by the Syrian government. He said that international community is fully aware that the airdrop operation will cost the UN dearly. He is bent on relieving the suffering humanity from the clutches of the evil forces. The USA has been insisting on the same strategy for a very long time; the aid must reach the people in a state of limbo. A number of Western diplomats indulged in criticism against the Syrian government. The Western diplomats are of the opinion that the Syrian government is distracting attention from the airdrop aid relief strategy.
The UN requests have been glossed over by the Syrian government.    
The obstinacy of the Syrian government is a stark reality. The UN made repeated requests to the Syrian government to let the aid reach the beleaguered community. The report was unveiled by the Francois Delattre, who is the French ambassador to the UN. The spate of requests is continuing. He said that lifting of all sanctions is compulsory to find easy access to the surrounded civilians.  All these reports were released from New York at The UN headquarters. The Syrian ambassador to the UN has denied all the allegations leveled against the Syrian governments. On the other hand the Syrian activists, opposed to the Syrian government have delivered the aid list procured from the UN to the rebel-held town, Daraya. They said that the aid list contained, lice shampoo, mosquito-nets, wheel-chairs, nutritional and medicine packages, meant for suckling babies. Hosan Ahmad, who heads the Medical Council of Daraya vented his anger on the UN. He pronounced that all the aid packages are luxury goods. He said that the surrounded people are living by "eating grass." The UN diplomats are certain that the Syrian government is not compassionate towards the people who are suffering. The UN has accused the Syrian government of procrastination.  
Click to read more
and watch the video
or