The Obama's celebrated Father's Day by visiting two national parks
When not in the oval office or hard at work, the Obama's know how to find quality family time.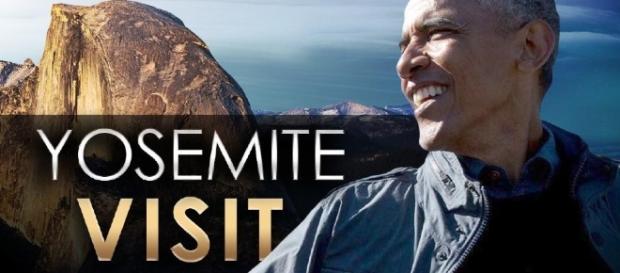 It was an early celebration of Father's day this year for the United States President, Barack Obama on the occasion of the 100th anniversary of the National Park Services located in California and New Mexico. According to a report by Conde Naste Traveller, the first family that included the President, his wife Michelle Obama and their two daughters headed over to the two national parks, Carlsbad Caverns in New Mexico and Yosemite in California.
The National Park penchant of the Obama's
The Obama's are known for their penchant towards national parks, as they have reportedly spent a vacation at Yellowstone in 2009. It was soon after the announcement by an Interior Department that the national parks have set a new record with a visit of over 305 million people in 2015, that the first family planned the trip.
Based on reports by NBC, Obama in his speech on global warming and cost cutting at the Yosemite's Half Dome on Saturday said "This has to be the perfect way to spend Father's Day, and Father's Day weekend. Just look at this scene. You can't capture this on an iPad or a flat screen, or even an oil painting. You have to come in and breathe it in yourself."
From having some fun with hiking and an adventure-filled trip at the two National Parks, the first family also visited caves of the New Mexico's Chihuahuan Desert that's buried deep beneath its surface. The 119 beautiful caves are formed of the mix of sulfuric acid with the limestone deposits eventually creating the Carlsbad Caverns National Park.
Obama's contribution to National Park development
Every Kid Program was one of the initiatives by the U.S. president which he introduced late last year.
This effort was in the bid to encourage more young Americans to travel outdoors and visit the 58 national parks across the nation. This program allows any youngster in the 4th grade and their family free entry to the national parks in the U.S.  and is valid till August 31, 2016.
While this is the last Father's Day celebration by Obama during his tenure at the White House, he ensures that you have an exciting national park trip this summer. Obama is also known to have protected more land and water in the country than any other U.S. president in history.